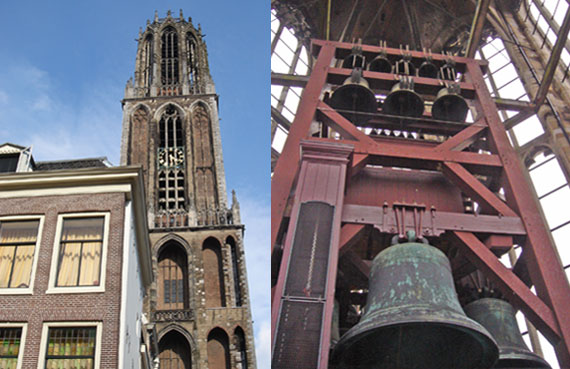 Utrecht Clock Tower and its interior
From the Middle Ages, in Europe, carillon mounted on city towers kept people informed. carillon is a simple melody that uses several bells with different pitches, and eventually it will be automatically played in combination with a large clock. This became the roots of the musical box.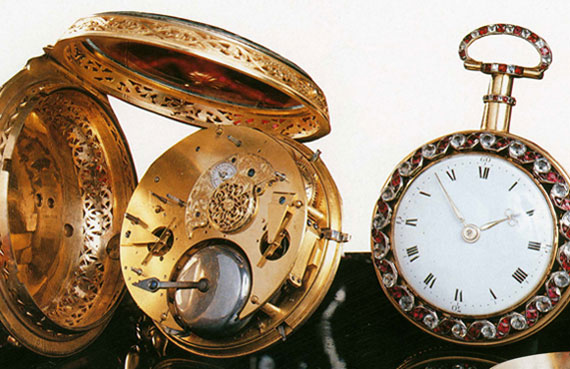 carillon built into a pocket watch
After that, the mainspring was invented, and watches became smaller and more sophisticated. While indoor wall clocks, table clocks, and even pocket watches are becoming more popular, carillon are becoming smaller, but there are technical limits to making bells smaller, and there is no choice but to reduce the number of sounds that can be used. ..
Photo: Jan Jaap Haspels, Musical Automata: Catalog of automatic musical instruments in the National Museum 'From Musical Clock to Street Organ', Utrecht, 1994