解説付きで楽しめる
アンティーク・オルゴール
musical box concert
展示を見るだけではなく実際の音色が楽しめるオルゴールコンサート。100年以上前の人々が楽しんでいたアナログな音色を体感して。
Concert start time
Regular concert
You can enjoy the actual mechanical instruments such as musical box along with explanations from various angles such as history, music, and mechanism. It is a concert where you can appreciate the sounds and satisfy your curiosity.
period
2021/3/22~5/12
Playing time

10:05~、11:00~、12:00~、13:00~、14:00~、15:00~、16:00~、※17:00~

※はGWの延長営業日(2021/5/1~5/5)のみ
Time required
各回約15分
特集コンサート
We will hold a special concert where you can enjoy the sounds of the musical box by changing the theme each season. Introducing the charm of the collection from various angles.
period
2021/3/22~5/12
Playing time

10:30~、11:30~、12:30~、13:30~、14:30~、15:30~、16:30~、※17:30~

※はGWの延長営業日(2021/5/1~5/5)のみ
Time required
各回約15分
Content
「演奏家のいないコンサート "Musical!"」
Collection introduction
※演奏時間は、楽器のコンディションにより予告なく変更する場合があります。
cylinder musical box Sublime Harmonie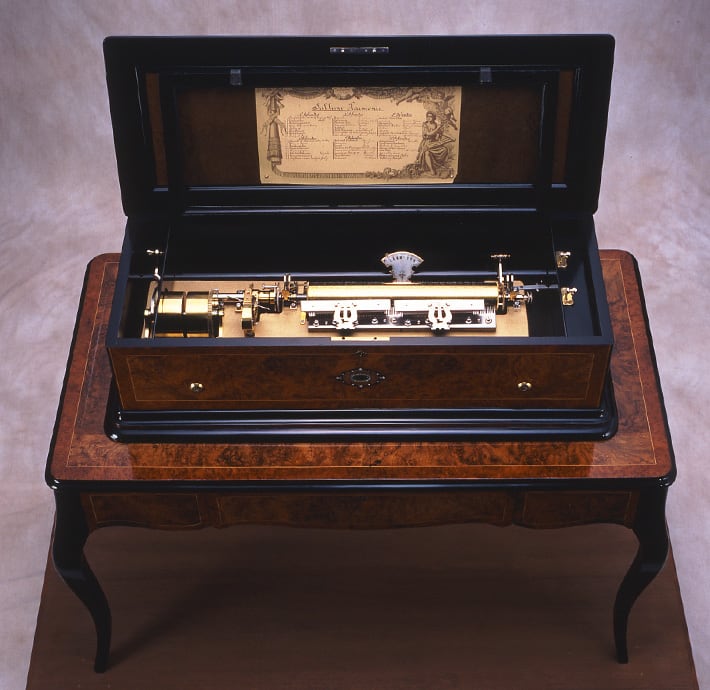 Automatic Doll Ecrivain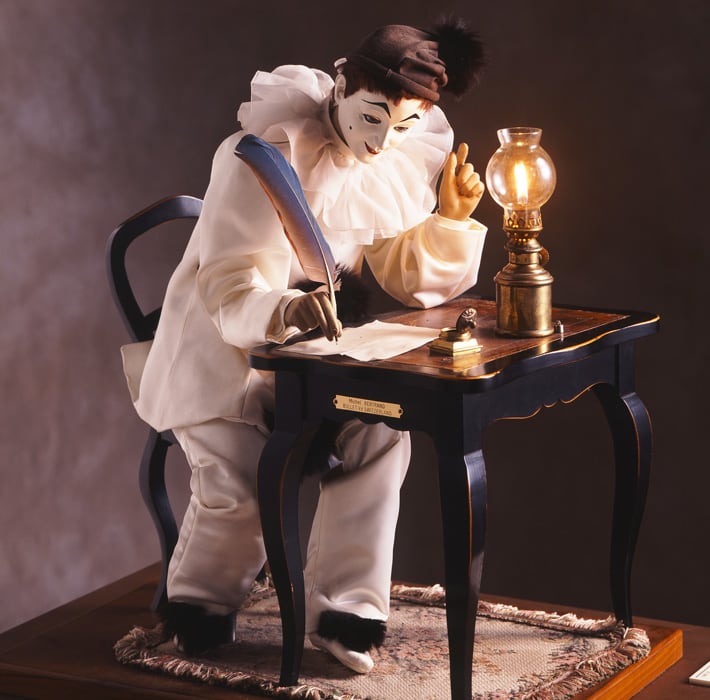 1988 Swiss Michel Bertrand
The clown is writing a letter at night. When you start to fall asleep, it's almost like the lamp goes out. The awakened clown lights up and then begins writing letters again.
| | |
| --- | --- |
| period | 2021/3/22~5/12 |
| Demonstration time | 11:00~、15:00~ |
| Remarks | ※上記コンサートの中で実演します。 |
disk musical box Lochmann "original" type 172
Automatic performance organ (dance organ) decup dance organ "Kempener"
Decap Dance Organ "DeKempenaer" 1938 Made in Belgium Decap
The world's largest dance organ with a height of 4.6m and a width of 7.8m. It was used as a substitute for the orchestra in dance halls. The powerful performance and variety of songs will delight listeners.
period
2021/3/22~5/12
Demonstration time

11:30~、13:00~、13:30~、15:30~、※17:00~、※17:30~

※はGWの延長営業日(2021/5/1~5/5)のみ
Remarks
※上記コンサートの終盤に演奏します。
RUMBA TAMBA【1分46秒】

Violin Phonoliszt-Violina Violin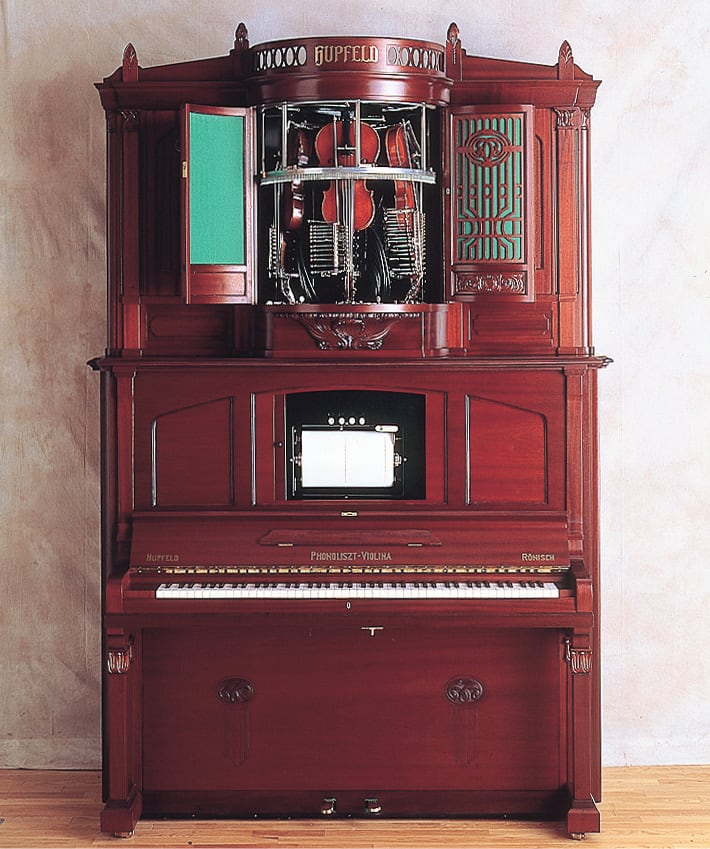 Phonoliszt-Violina circa 1910 made by Huffelt Germany (restored by Siegfried Wendel in 1993)
Three violins play the melody along with the piano accompaniment. A metal ring attached to the outside of the violin string acts as a bow, and the violin tilts toward the bow and makes a sound.
| | |
| --- | --- |
| period | 2021/3/22~5/12 |
| Demonstration time | 11:00~、15:00~ |
| Remarks | ※上記コンサートの終盤に演奏します。 |
オペラ「サムソンとデリラ」から あなたの声に心は開く(サン=サーンス作曲)【6分16秒】
Automatic playing organ Harvest