Introducing the 2022 season campaign!
Please enjoy this while playing athletics!
Links to each page are also posted, so please check them out before you visit.
We look forward to your visit.
---



​Click here for the secret forest athletic "wonder yama mbo"
*Precautions*
Since the sunfish area is located in a deep forest, it may not be possible to enter due to poor conditions in rainy weather. In that case, please note that the campaign will not be held.


---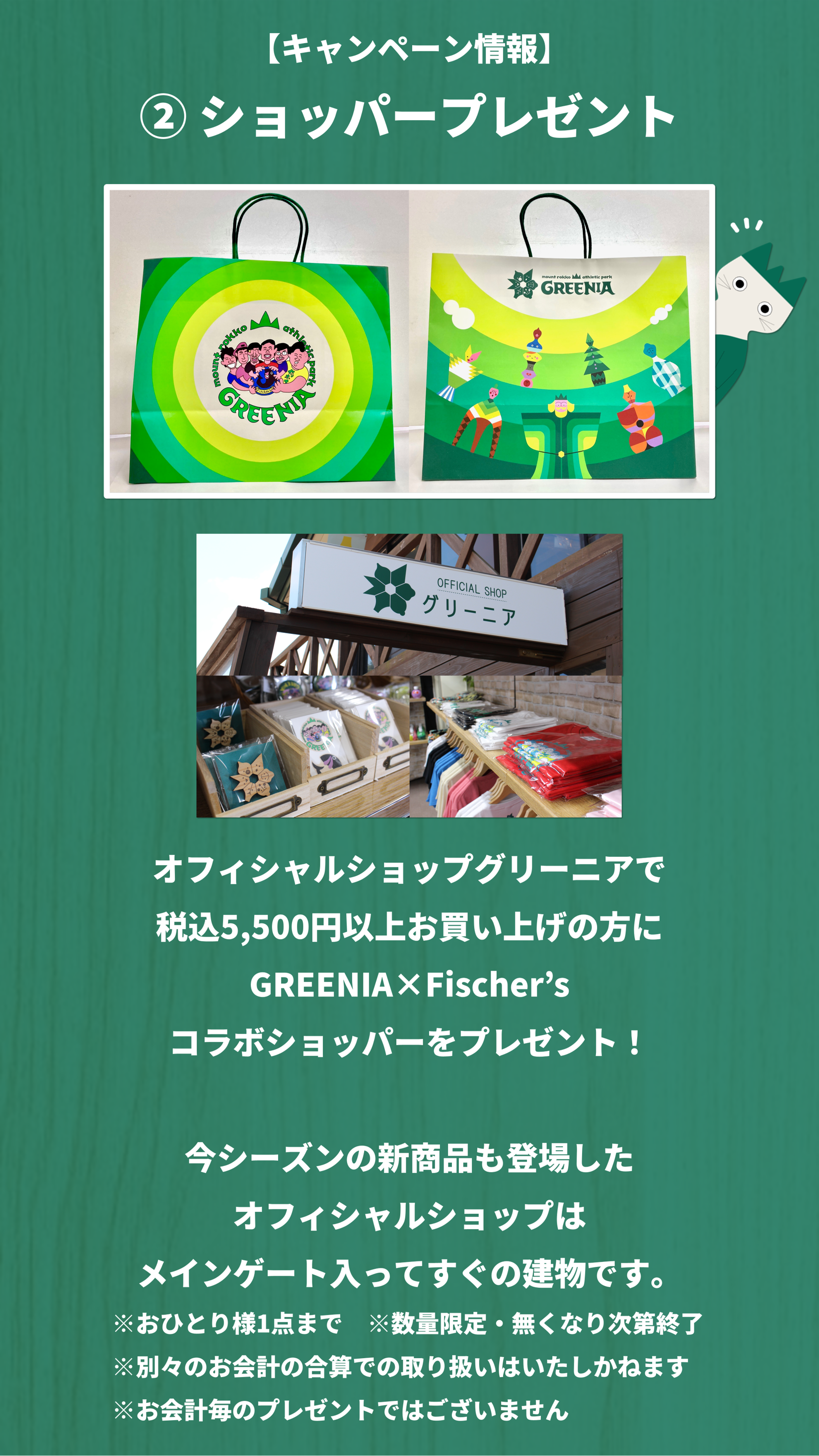 ​Click here for information on goods from the official shop GREENIA


---
[Other campaign information]
An SNS posting campaign "Extra Mission '22 from Greenha" will also be held!
You can participate by posting photos and videos you played in Greenia with #GREENIA.
You can get a limited novelty to choose from, so check it out! Click here for details
---
In 2022, Greenia will have lots of photo spots!
New photo spots and athletics are perfect for SNS! Check it out.
​Click here for details