Take a photo at Greenia's photo spot!
Wonder Yamambo is full of photogenic athletics! !!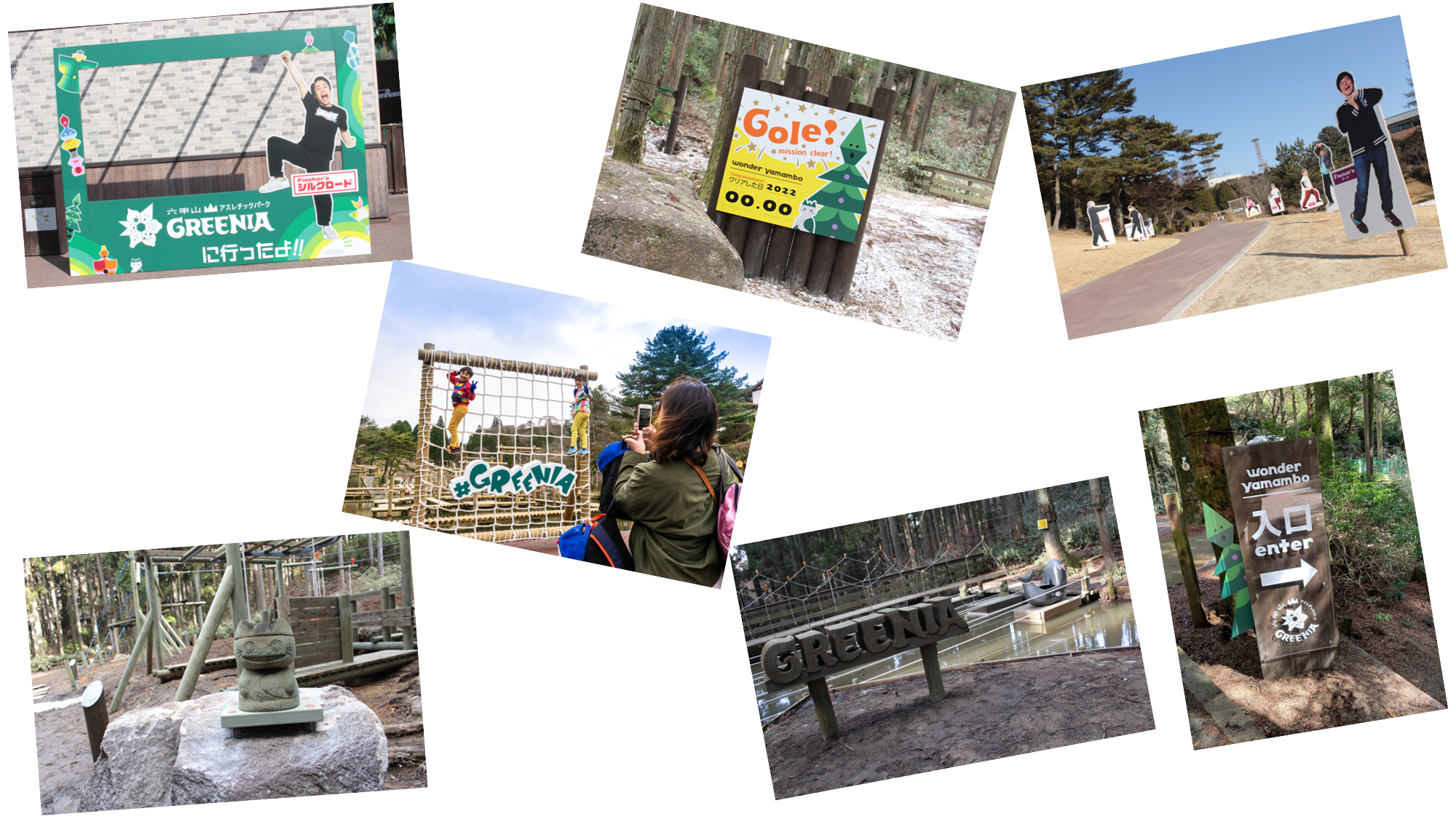 Installation location: Next to the main gate, near the shower room, near Wonder Amenbo, at the entrance to Wonder Yamambo and inside the venue
In the 2022 season, there will be various photo spots such as a life-sized stretch panel in collaboration with the popular video creator "Fischer's", a monument with the three-dimensional GREENIA logo on the renewed Wonder Yamambo, and a sculpture of the official Greenia character Greenya reproduced by a chainsaw artist. New appearance! Take one of your memories at the powered-up Greenia photo spot 📸
1. Take a picture with wall athletics!
Installation location: Yahui ⑫ "Dive into the game"
Wall athletics renewed with the theme of "overseas back alleys". The brick-like mural depicts a phantom thief and a policeman chasing after him. It's okay to take the whole picture, and it's also good for points. Check it out as both sides and back are also designed. Let's aim for a photo that looks good on SNS as if we were in the game screen!
2. Take a photo with Wonder Yamambo 
Installation location: Wonder Yamambo
In the 2022 season, the popular video creator "Fischer's" newly supervises Wonder Yamambo. Of the 22 points of athletics that have been renewed, 5 points are the ideas of the general public, who were selected as the Excellence Award at the event "Idea Contest" held last summer! There is no doubt that the athletics full of dreams will look great on Instagram. Let's aim for a photo opportunity with SNS shining athletics installed everywhere! !!
Take photos and videos and participate in the SNS posting campaign!
You can get original novelty at the official shop GREENIA just by attaching #GREENIA and posting photos and videos on SNS!
Location: Official Shop Greenia