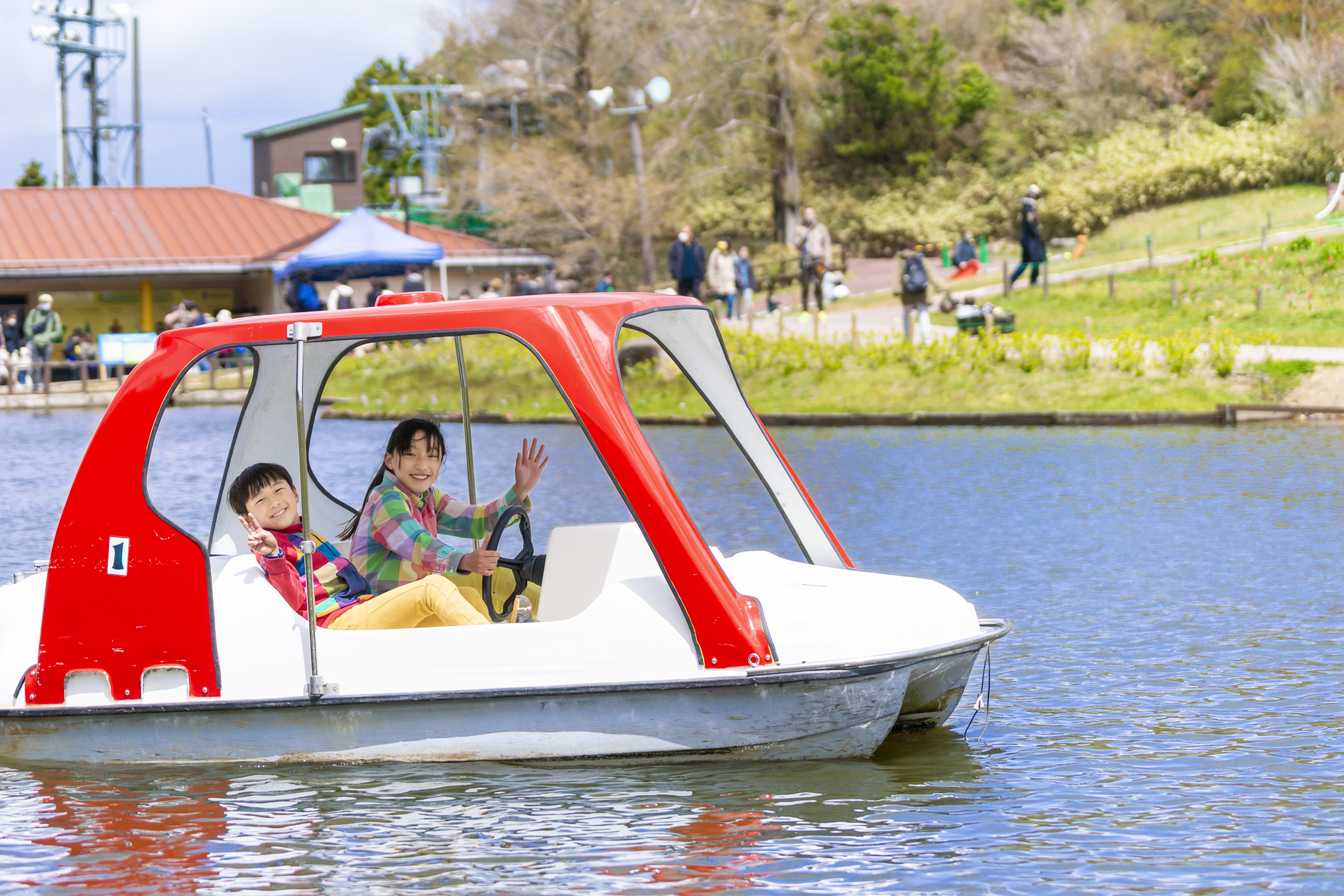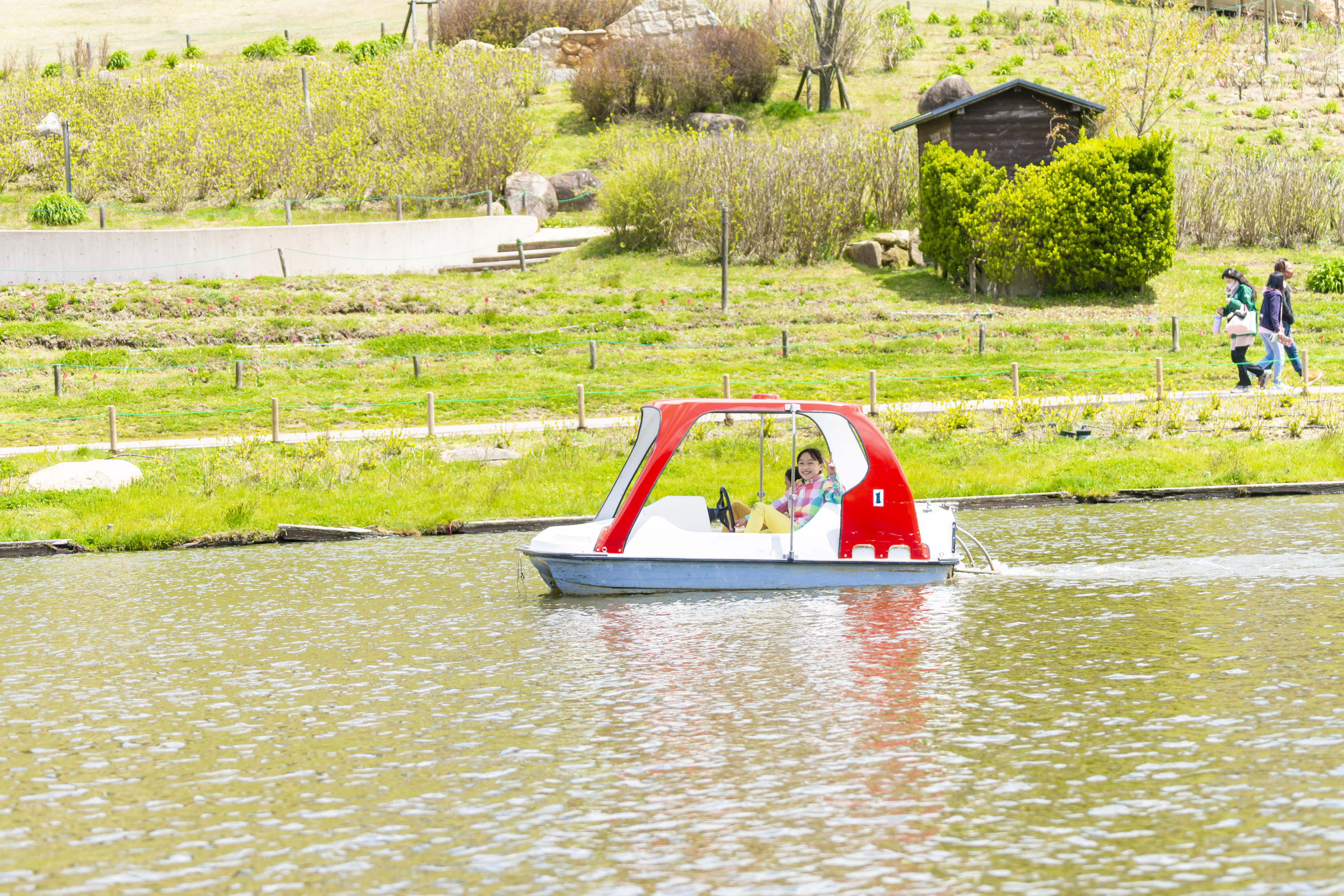 Pedal Boats
You can spend a relaxing time on the pond. However, innumerable Oguikoi tackle the pond in search of food. It looks like this and is part of the athletic.
#Kids
#Play with everyone
#Water system
level

rule
① Two-seater is possible. Up to 3 preschoolers are allowed.
② You can pedal from a height of about 130 cm.
③ Please use it by sharing with each other. (Approximately 10 minutes)
・ It is also possible to feed the carp in the pond on a boat. Please purchase carp food at the vending machine before boarding.
・ Please put it in the cage when you ride with your dog.
【Prohibited matter】
・ Shake the boat
・ Lean out
・ Collision between boats
mt. king area map