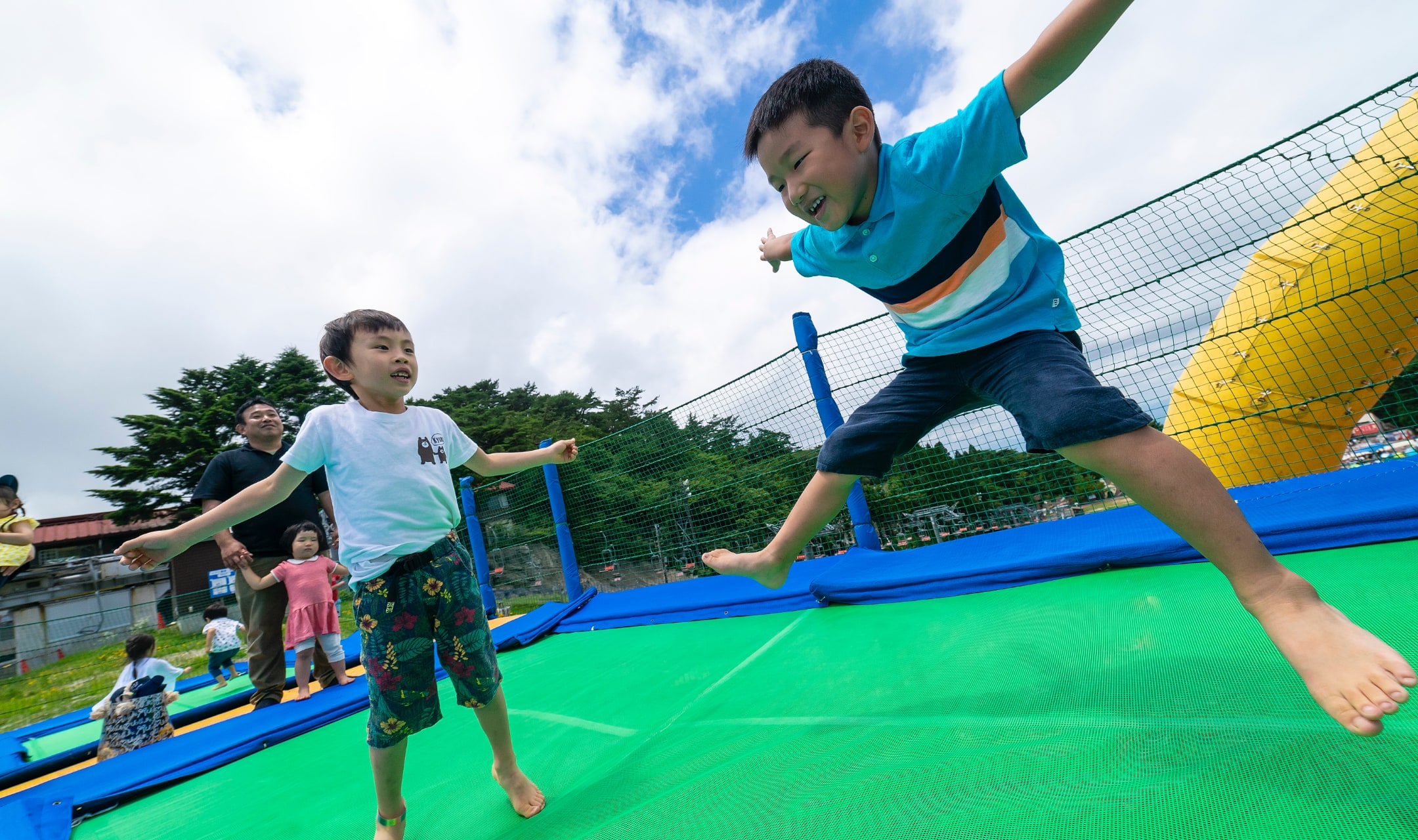 trampoline
A magical trampoline that makes you want to jump all the time once you enter.
Regardless of whether they are adults or children, they are drawn to them and everyone jumps.
#Kids
#Play with everyone
# Land system
level

rule
Please change in 10 minutes per person. From small children to adults, please play with each other.
① Please take off your shoes and enter.
② Up to 3 people can fit in one mat.
③ Please use it by sharing with each other. (Please change every 10 minutes when it is crowded.)
[Prohibited matters] ・ Somersault ・ Jump between mats ・ Running around such as playing tag ・ Stepping on the blue mat
mt. king area map