Aim the target with archery! "Uchippa", which you can enjoy while hitting, is back for a limited time!
日 時 2023年4月22日(土)~10月1日(日)までの土日祝(7/24(月)~8/31(木)は毎日開催)
※午前最終受付:11:30、午後最終受付:16:30
※雨天・強風・荒天時などはイベントを中止する場合がございます。
定休日 グリーニアの営業カレンダーに準ずる。
場 所 コインシャワールーム横 中央芝生エリア
料 金 矢5本/500円、矢13本/1000円、矢23本/1500円/~以降500円で+10本
※矢の追加レンタルも可能、グリーニア入場料が別途必要です。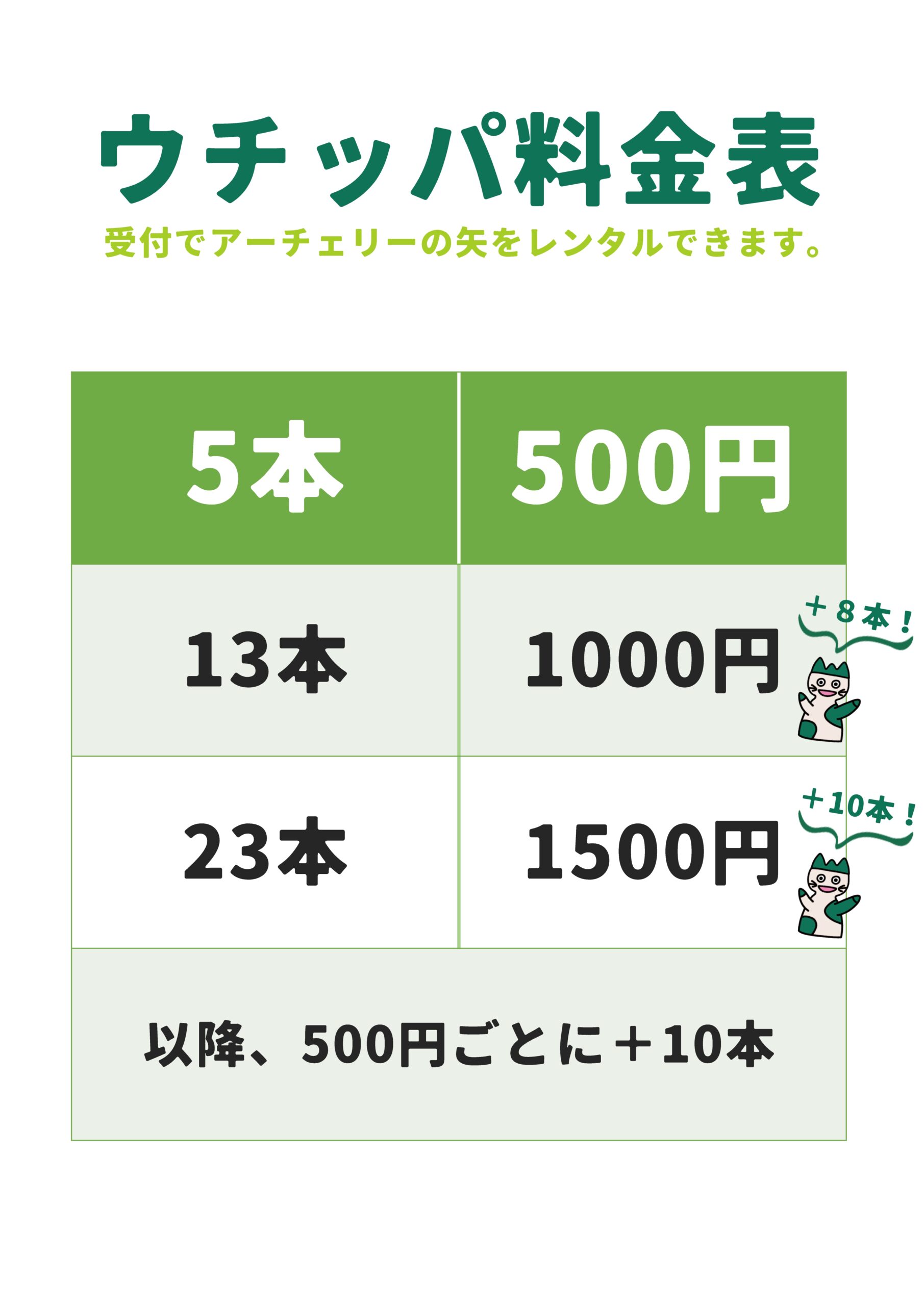 Rental arrows at the reception (500 yen for 5, 1000 yen for 13, 1500 yen for 23) Stand on the launch pad and hold the archery Shoot arrows at various targets! When you run out of arrows, return the archery to its original location and head for the exit.
---
・Recommended age is elementary school age or older (those who can pull archery by themselves).
・When small children experience, please attach parental support.
・If you do not follow the prohibited items listed in the "Rokkosan Athletic Park GREENIA Terms of Use", we may refuse to use the facility.