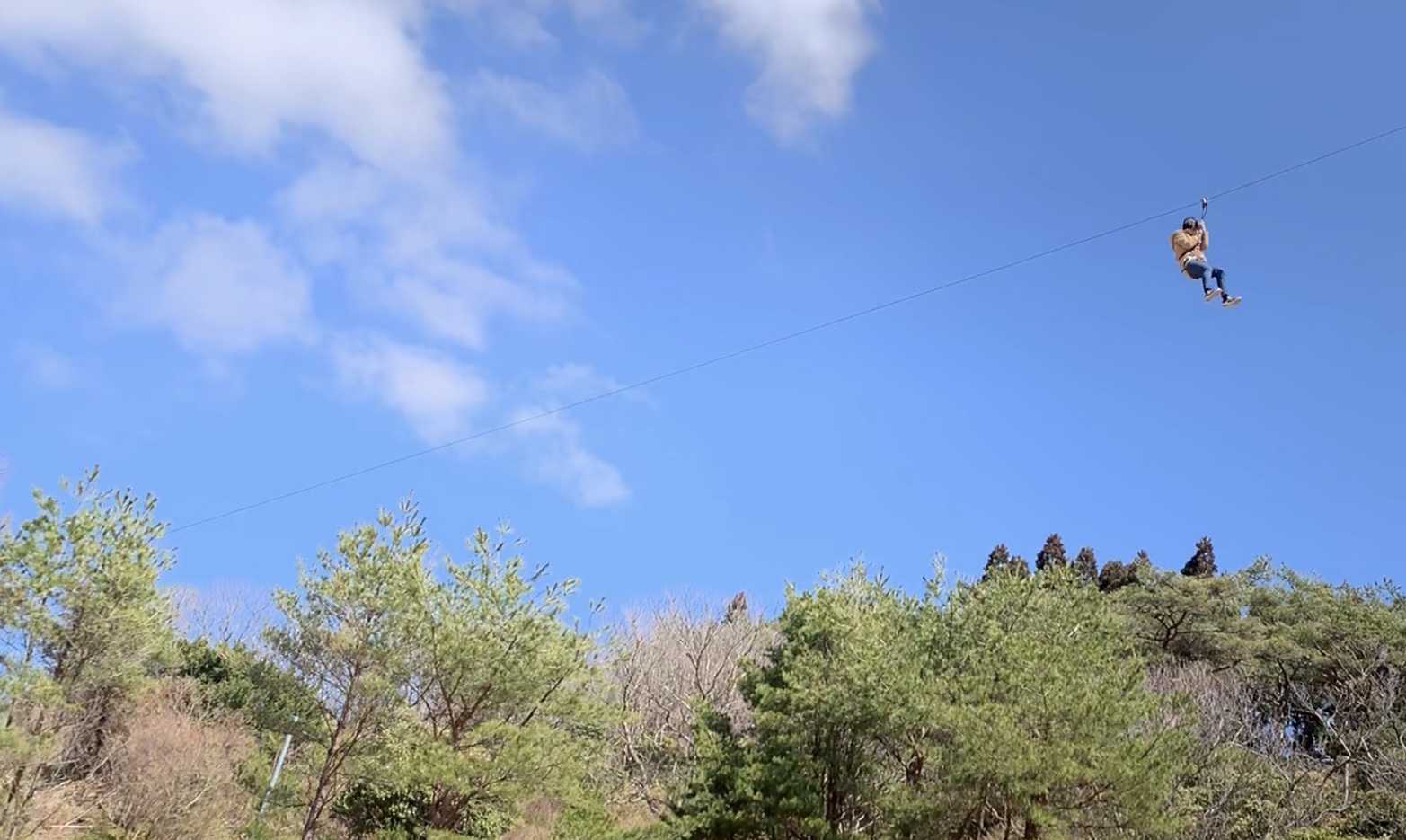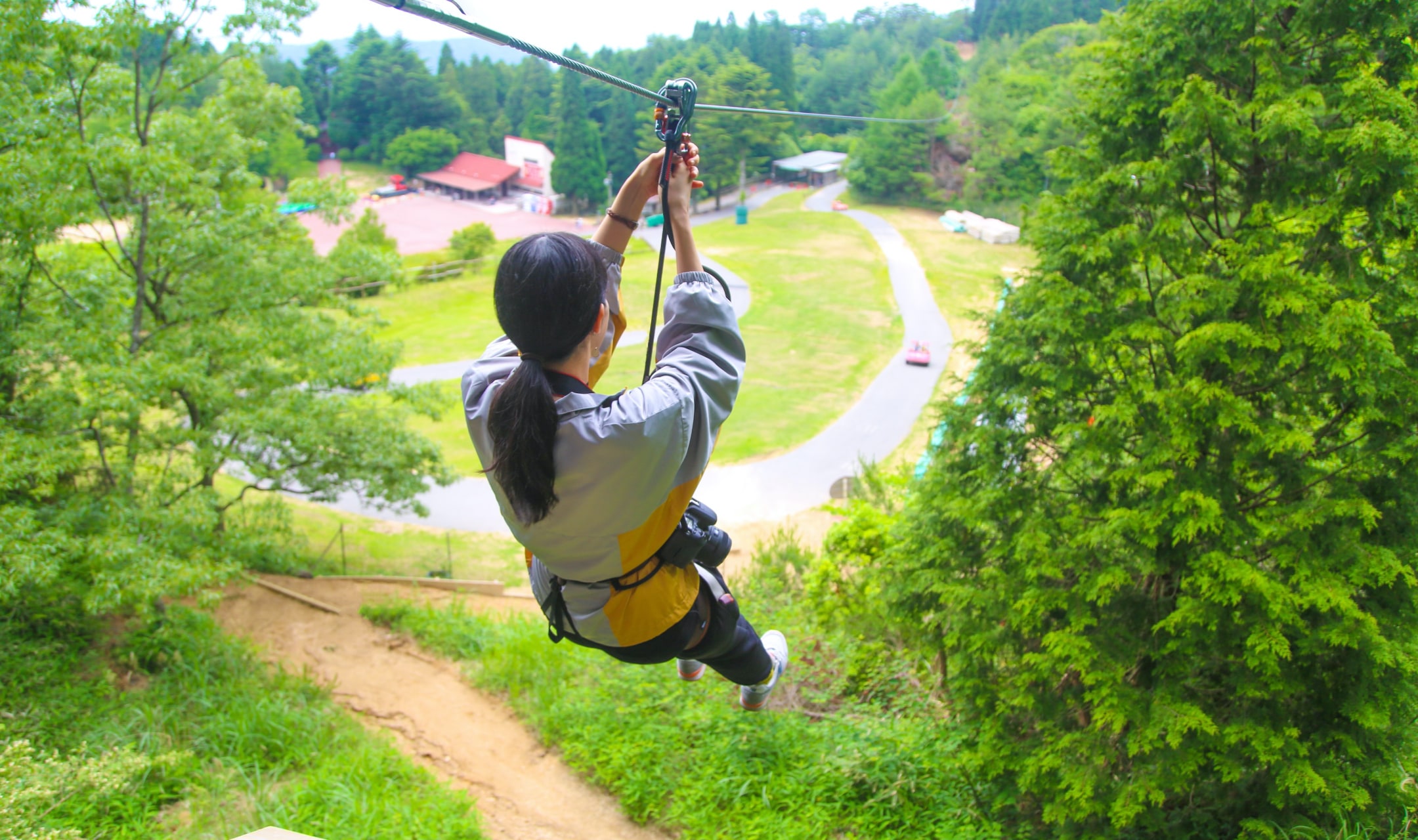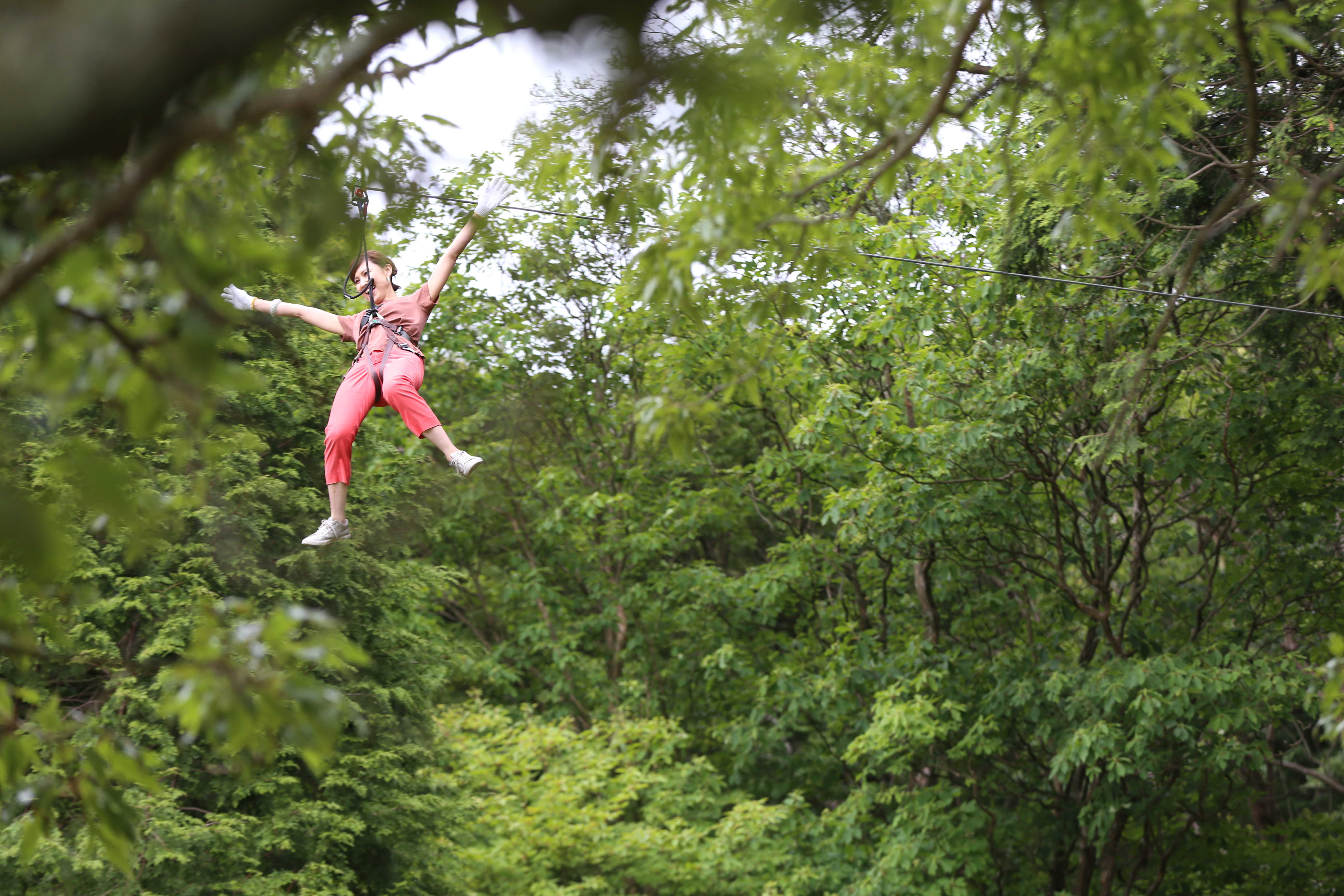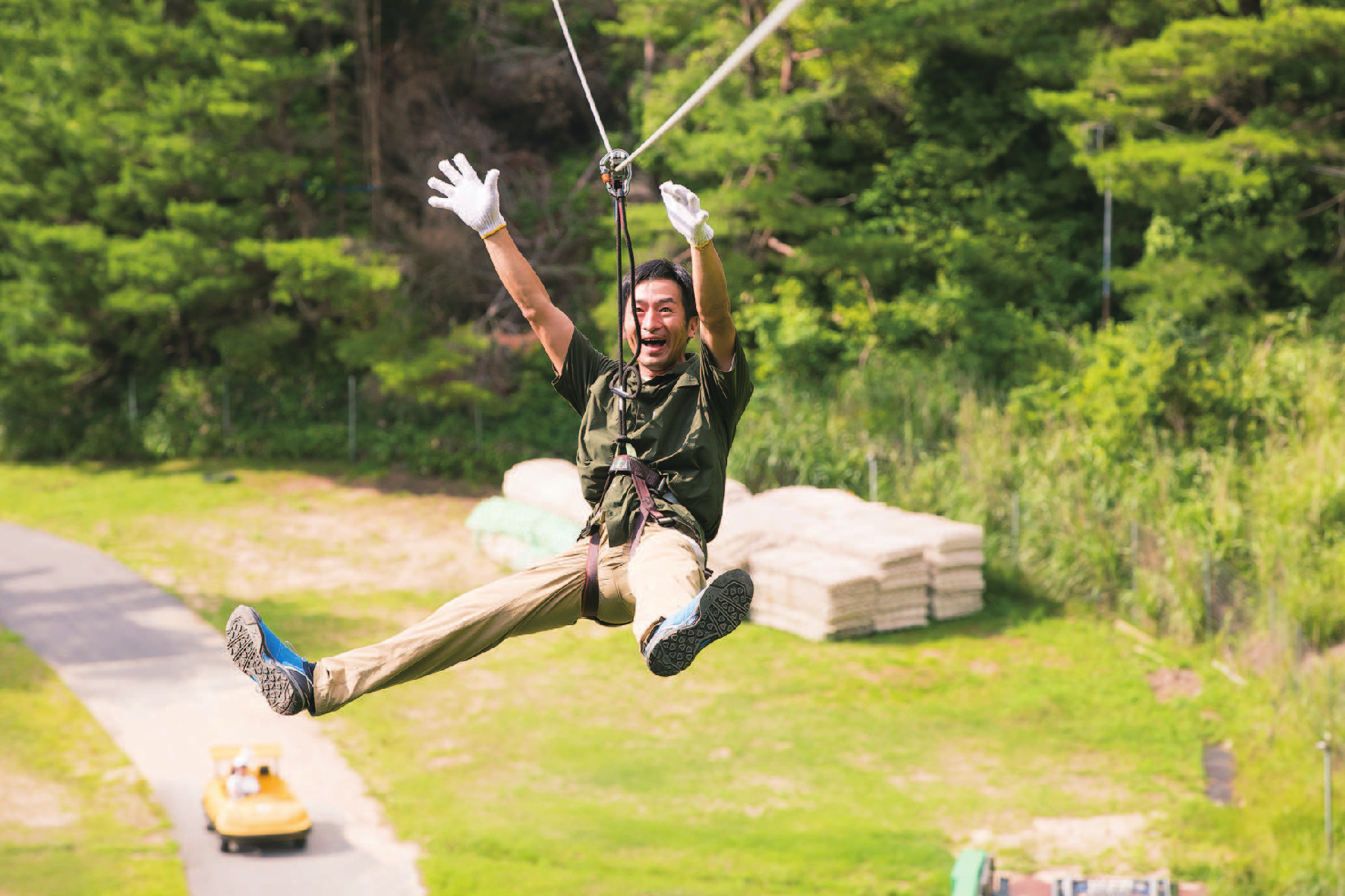 Zip slide
The highlight of course 2.
The second longest long zip slide in Greenia, gliding a distance of approximately 220m. I can't forget the sight that spreads out in my sight, and many adventurers go there many times just for this reason.
#thrill
#For adults
#Aerial system
#Superb view
level

usage limit
Elementary school students or older, height 110 cm or more, weight 110 kg or less.
mecya forest area map