Rose small diameter "Rose Walk"
"Rose Walk" is a small diameter rose that spreads out in a garden using mountain hills. Unlike ordinary formal gardens, this is a rare walk-type rose garden where roses are planted so that they blend into the surrounding landscape, and the harmony with nature is important. The concept is that you can enjoy colorful roses and feel free to get familiar with them.
Opening period

From June 13th (Saturday) to July 31st (Friday), 2020
Best time to see

Late June to early July * The average temperature of Mt. Rokko is lower than that in the city, so it differs from the usual flowering time.
注意事項
* You can enter the Rose Walk only for the entrance fee of the Can Tree House.
* If you are traveling with a dog, please put it in a cage or hug it before entering the park.
* You may be spraying chemicals or watering.
* If you take a picture, please do not let the roots get in the plant as it will damage the roots.
* Smoking is not allowed inside the rose walk.
* Please refrain from bringing rugs such as moss and leisure sheets into the rose walk.
* The area will be closed except during the Rose Walk opening period.
Flower guide
* The flowering situation may change or become defective depending on the weather.
spring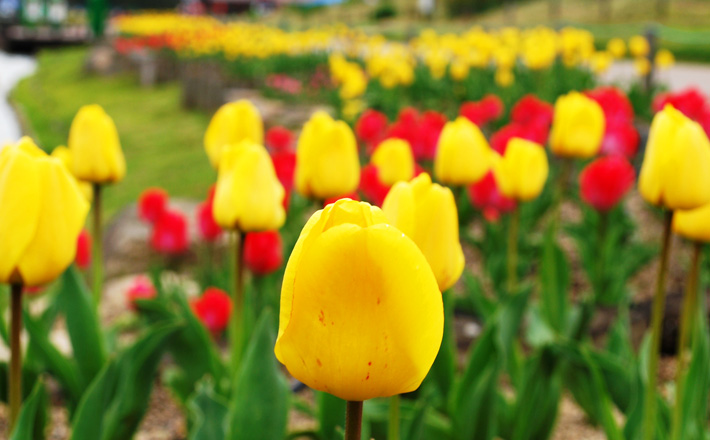 Tulips Late April to early May
Pedal Boats Pretty tulips that bloom around the pond carry the scent of spring.
summer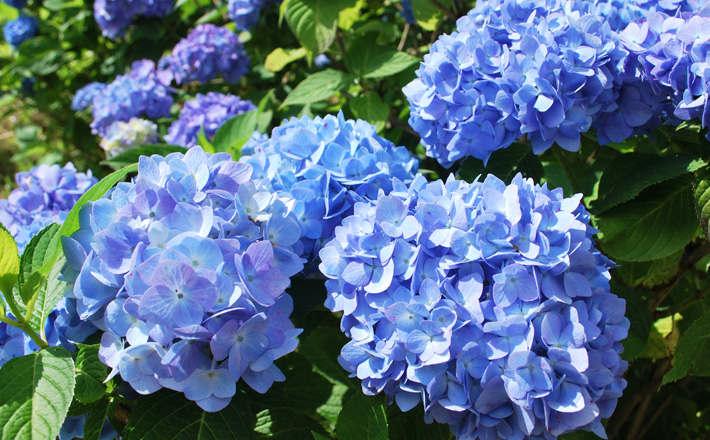 Hydrangea Late June to mid July
The hydrangea that blooms in various places in the spacious garden is a famous flower in Mt. Rokko / early summer. The vivid colors of sky blue make you feel cool.
early summer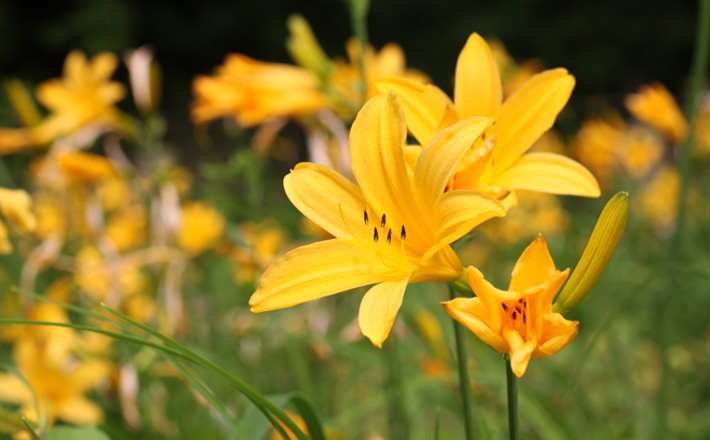 Nikkosuki Late May
The flower is a flower for one day and opens in the morning and closes in the evening, but one stem has many buds and it blooms one after another, so it can be enjoyed for a long time. Nikko sedge that dyes the entire surface in yellow color decorates the garden.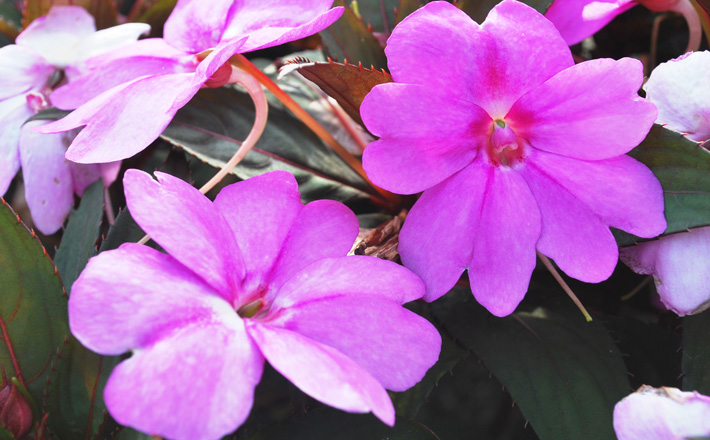 Sun patiens
Sunpatchens bloom around the Pedal Boats pond. In the green grass, the beautiful colors of San Patence decorate the garden.