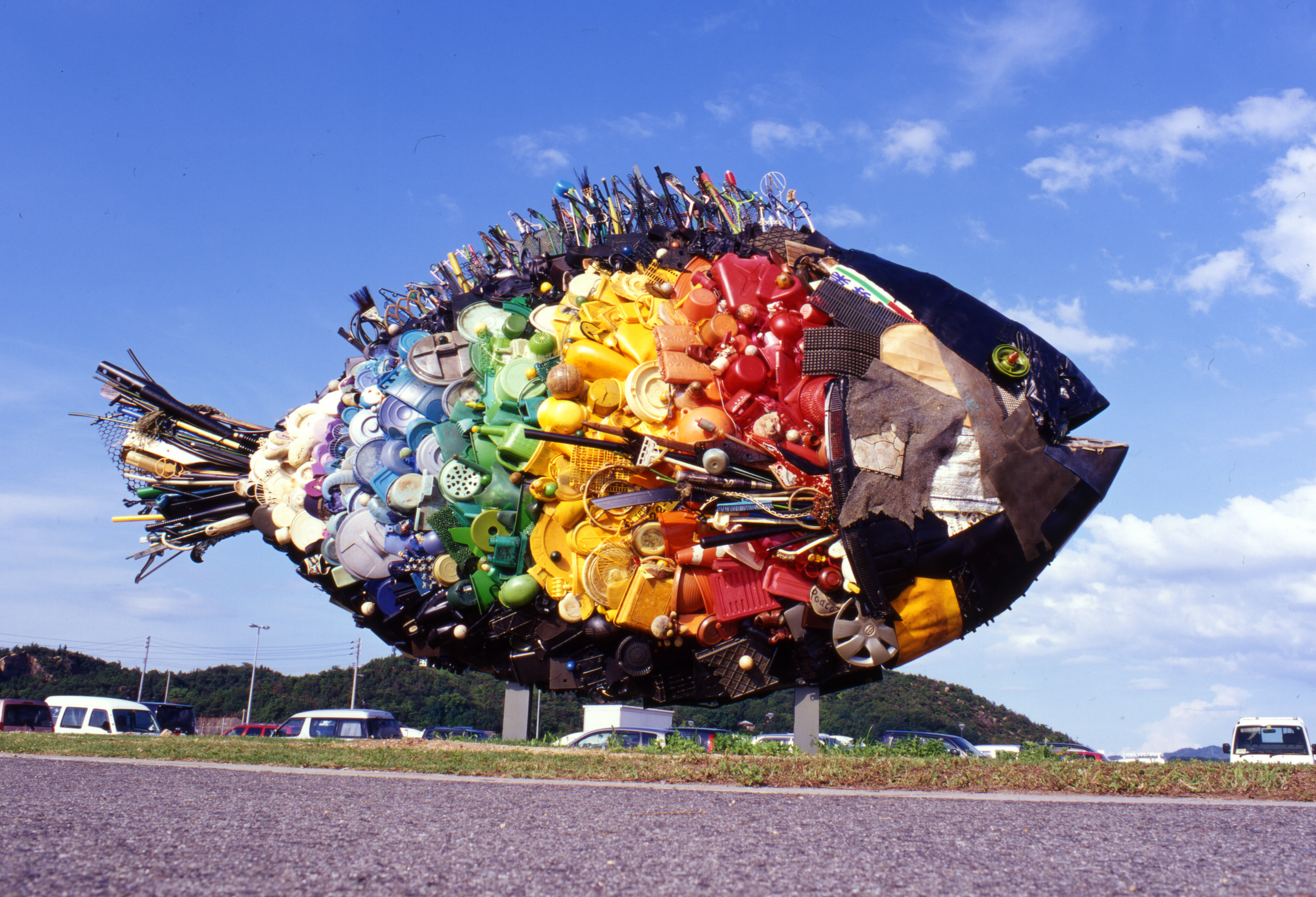 2010 "Chinu, the Black Sea" (Uno Port, Tamano City, Okayama Prefecture) / "Chinu, Uno" (Port Uno, Tamano City, Okayama, Japan)
profile
Yodogawa Technique
Born in Okayama prefecture in 1976, lives in Tottori prefecture
1998 Completed Osaka Bunka Fashion College
Started activities in 2003 based on the riverbed of Yodogawa, Osaka. Using trash and drifting objects, he specializes in stay production while enjoying the trash and interaction with people unique to the land he went to. Familiar with "Uno Chinu" in Tamano City, Okayama Prefecture. There are also many exhibitions overseas such as Asia and Europe. Many of his activities and works have been featured in the mass media and have been introduced in elementary and junior high school art textbooks. At the beginning of the activity, Shibata was an artist unit that started by calling out to his friend Kazuya Matsunaga, but from 2017, Shibata's solo activity. Shibata not only produces works, but also holds various workshops all over the country, and is also the inventor of "Collage Senryu". In recent years, he has often been invited to environmental events.
Yodogawa Technique
Born 1976 in Okayama, Live in Tottori
1998 Graduated from Osaka Bunka Fashion College
Yodogawa Technique is an artist name of Hideaki SHIBATA (born 1976, Okayama, Japan). It was originally founded as an artist group by Shibata and his school friend Kazuya MATSUNAGA (born 1977, Kumamoto, Japan) in 2003 at the river terrace of Yodogawa (Yodo river) in Osaka, Japan. Shibata now performs solely. Yodogawa Technique mainly uses garbage and floating objects to create works. "Chinu, Uno", one of the artist's public art pieces (Uno port, Okayama, Japan) is the most iconic work by the artist. Yodogawa Technique is also renowned for "Gomunication" which derives from the word "gomi" (garbage in Japanese) and communication. Based on this concept, he has been creating works in various places all over the world, interacting He participated in many exhibitions not only in Japan but also overseas including Germany, Denmark, Indonesia, Taiwan and much more.
Major exhibition history
2018

"United Nations World Environment Day", Nippon Television (Tokyo)
2021

"Kitakyushu Future Imagination Arts Festival Art for SDGs" (Kitakyushu City, Fukuoka Prefecture)
2022

"Setouchi Triennale" (Tamano City, Okayama Prefecture)
2022

Setouchi Triennale, Tamano City, Okayama
2021

Art for SDGs Kitakyushu, Kitakyushu City, Fukuoka
2018

UN World Environment Day, NTV, Tokyo
Award history
Year 2005

Giraffe Art Festival, Grand Prix
2009

Received the 2009 "Sakuya Kono Hana Award"
year 2012

SUSTAIN sculpture commission for LDN's Chinatown, Final Selection Award (London, UK)
2012 

SUSTAIN sculpture commission for LDN's Chinatown, Shortlisted Prize (London, UK)
2009

Sakuya Konohana Award 2009
2005

KIRIN Art Project, First Prize
Other photos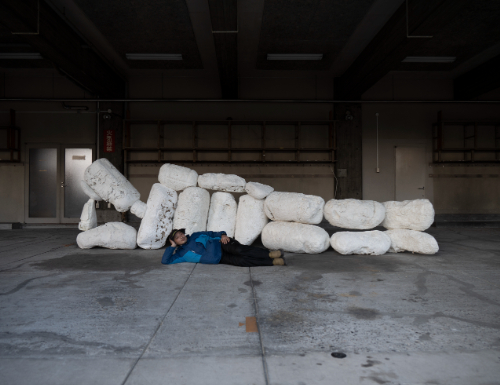 2022 "White Nirvana" (Tamano City, Okayama Prefecture) / "White Nirvana" (Tamano City, Okayama, Japan) / © ︎ Yodogawa Technique Courtesy of the artist and YUKARI ART
2021 "Kitakyushu Dodo" (Kitakyushu City, Fukuoka Prefecture) / "Kitakyushu Dodo" (Kitakyushu City, Fukuoka, Japan) / © ︎ Yodogawa Technique Courtesy of the artist and YUKARI ART