At Rokko Meets Art Art Walk 2023 "beyond", we are soliciting work plans from public artists.
⇒3/20追記 本日公募サイトがオープンし応募フォームが公開されました。
 https://rokkomeetsart.jp/koubo/
 是非ご覧ください。
<Rokko Meets Art Art Walk2023"beyond"What is>
Rokko Meets Art Art Walk is a modern art event held every autumn on Mount Rokko in Kobe.It's an art festival.
2010 year to date13 held twice, total470 setMore artists participated.
this year 14For the first time, RokkoMeets・Art The art walk is sixKo Meets Art Geijutsu Sanwalking2023"beyond"yearwill be reborn anew.

Theme: Beyond (what lies in) expressionBeyond Representation

We live in an era where we cannot escape from close ties with a diverse world.have different values, cultures and methods
What is your attitude when faced with arguments?I am asked if I can do it. Regardless of existing values
new valuesThe works of artists who attempt to connect and coexist with society through the presentation and reinterpretation ofbeyond that
We aim to be an art festival that focuses on theLeisure in natureand regional characteristics, history and culture, and facilities in places of tourism
take advantage of the characteristicsWe are looking for a work plan.
募集期間
2023年3月20日(月)~5月7日(日)
Web応募の場合:最終日の 24時締切。※応募フォームは募集開始とともに公式HPに掲載します
郵送応募の場合:当日消印有効、持ち込み不可。
Schedule after recruitment
First screening: Late May
Feasibility review: Early June
Announcement of winners: Late June (announced on the website, etc.)
Second screening: Thursday, August 24th
Awards announcement/award ceremony: Friday, August 25
Qualification requirements
There are no restrictions on age, nationality, professional, amateur, individual or group.
審査員 ※五十音順、敬称略
雨森 信 (あめのもり のぶ)
Breaker Projectディレクター、インディペンデント・キュレーター
After graduating from the Faculty of Fine Arts, Kyoto City University of Arts, worked as a freelance curator after working at a design office and a gallery. In 2002, he launched the NPO Organization for Records, Expressions and Media (remo), and has been involved in planning and operation. In 2003, he launched the "Breaker Project" as part of Osaka City's cultural projects, working on community-based art projects based in Nishinari Ward, pioneering new areas of expression with artists who create their own expressive methods. In addition, he has worked as a curator for Hiroshi Fuji's project "Frog System", "BEPPU PROJECT2010", "Sapporo International Art Festival 2017", and "Saitama International Art Festival 2020" at "Aqua Metropolis Osaka 2009". Through his activities, he explores the role of art in contemporary society. Special researcher at Osaka Public University Urban Science and Disaster Prevention Research Center, Konan Women's University, part-time lecturer at Kwansei Gakuin University.
小山田 徹(こやまだ とおる)
美術家/公立大学法人京都市立芸術大学美術学部長・教授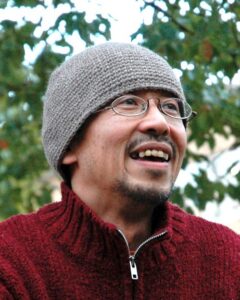 Born in Kagoshima in 1961. In 1984, while studying at Kyoto City University of Arts, formed the performance group dumb type with friends. Enrolled until 1988. After that, we will develop places where various people gather, such as community cafes, and make the creation of shared spaces the main activity. Currently, he mainly develops places using bonfires, opening places such as weekend cafe' and green mountain college. Niwaniwa, a place for children and adults to learn from each other, is also underway. In 2018, he exhibited his bento project at home at the special exhibition "BENTO Bento Exhibition: Eating, Gathering, Connected Design" at the Tokyo Metropolitan Art Museum. Since 2010, he has been teaching at the Department of Sculpture, Kyoto City University of Arts. Current professor.
三分一  博志(さんぶいち ひろし)
建築家(「自然体感展望台 六甲枝垂れ」設計者)
Based in Setouchi, we will design community-based with the theme that architecture will become a part of the earth.
In 2011, he received the Architectural Institute of Japan Award and the Japan Architecture Grand Prix at the same time at the Inujima Seirensho Museum (Okayama Prefecture). The view from "Miyajima Misen Observatory" (Hiroshima Prefecture) was evaluated as a three-star by the 2015 Michelin Green Guide (France), and the following year, "Natural Experience Observatory Rokko Shidare" also received the same star.
In 2017, he received the Wallpaper * Design Award Grand Prize (UK), which was the first prize for public architecture in Japan, and the AIJ Prize for the second time at "Naoshima Hall" (Kagawa Prefecture). It has been highly evaluated overseas, including receiving the 2018 "The Daylight Award" (Denmark).
In addition, "The Naoshima Plan" Water "" (Kagawa Prefecture) exhibited at the Setouchi Triennale 2019, "Orizuru Tower" (Hiroshima Prefecture) adjacent to the World Heritage Atomic Bomb Dome, and the establishment of diplomatic relations between Japan and Denmark in 2017. As a goodwill ambassador for the 150th anniversary, he is involved in the exhibition "Systemana Museum" THE WATER "" (Denmark).
Currently a professor at the Royal Academy of Arts in Denmark (part-time) / visiting professor at Yamaguchi University / visiting professor at Shimane University
Book: Hiroshi Sanbuichi Setouchi Architecture (TOTO Publishing) / Hiroshi Sanbuichi Works JA81 (New Architecture)
芹沢 高志(せりざわ たかし)
P3 art and environment 統括ディレクター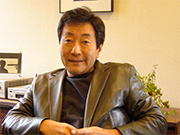 Born in Tokyo in 1951. After graduating from the Department of Mathematics at Kobe University and the Department of Architecture at Yokohama National University, engaged in research on ecological land use planning at Regional Planning Team Co., Ltd. In 1989, he opened P3 art and environment after participating in the construction of the new temple of Tochoji, a Zen temple in Yotsuya, Tokyo. Until 1999, he was based in the auditorium in the grounds of Tochoji Temple, and since then he has been developing various art and environment-related projects without specifying a specific location.
General director of Tokachi International Contemporary Art Exhibition "Demeter" (2002). Curator of Yokohama Triennale 2005. General director of Beppu Contemporary Art Festival "Mixed Bathing World" (2009, 2012, 2015). Director of Saitama Triennale 2016. ART PROJECT KOBE 2019 TRANS- Comprehensive advisor. Producer of Saitama Triennale 2023. From 2012 to March 2021, he will serve as the director of the Design and Creative Center Kobe (KIITO).
Wrote "Roaming This Planet" (Iwanami Shoten), "View from the Moon" (Mainichi Shimbun), "Beppu" (ABI+P3), translated Buckminster Fuller's "Spaceship Earth Operation Manual" (Chikuma Gakugei Bunko) and others.
中野 仁詞(なかの ひとし)
公益財団法人神奈川芸術文化財団(神奈川県民ホール/KAAT神奈川芸術劇場)学芸員
Born in Kanagawa Prefecture in 1968. Curator of the 56th Venice Biennale International Art Exhibition (2015) Japan Pavilion Chiharu Shiota "Palm Key" / Yokohama Triennale 2017 "Islands, Constellations and Galapagos".
Main projects in the performing arts include the musical poetry drama Ikutagawa Monogatari - Based on the Noh Moguzuka (creative modern Noh, 2004, Kanagawa Prefectural Ongakudo), Alma Mahler and artists from the end of the century in Vienna (music and art). , 2006, same), 100th Anniversary of Birth John Cage Time and Space in Conflict (Music/Dance, 2011, Kanagawa Kenmin Hall Gallery).
Chiharu Shiota "From Silence" (2007), Kento Koganezawa "Between This and That" (2008), Everyday Life/Out of Place (2009), "Port of Design" at the Kanagawa Prefectural Hall Gallery at the Contemporary Art Exhibition Katsumi Asaba (2009, 2010), Taro Izumi "Kneading" (2010), Nichijou / Wakeari (2011), Hiraki Sawa "Whirl" (2012), Ryota Yagi "Science / Fiction" (2015) 2008), Enrico Isamu Oyama "Noctilucent Cloud" (2020-21), Dream/Land (22-23). At KAAT Kanagawa Arts Theater, Everyday/off-the-record (2014), Sudden Museum (2015, 2016), Chiharu Shiota "The Locked Room" (2016), "Poetry Forest" – space and open space to be talked about Theater (2017), Hiraki Sawa "Latent Narrator" (2018) Kento Koganezawa "Naked Theater" (2019), Yuma Tomiyasu "Wandering Phantom" (21), Nobuhiro Shimura "Yu Motion" (21), Kengo Kito "Lines" (22). Chiharu Shiota "The Shape of Life" (Naha Cultural Arts Theater Nahaato, 2001), Connections - Various Crossroads (Odawara Sannomaru Hall, 2022) and others.
Completed the doctoral course at Keio University Graduate School of Aesthetics and Art History. Part-time lecturer at Joshibi University of Art and Design/Tokai University.
森 司(もり つかさ)
公益財団法人東京都歴史文化財団 アーツカウンシル東京 事業部 事業調整課長
Born in Aichi Prefecture in 1960. Tokyo Metropolitan Foundation for History and Culture Arts Council Tokyo Operations Department Business Coordination Manager https://www.artscouncil-tokyo.jp/en/. Specially invited professor at Joshibi University of Art and Design. He worked at his previous job at the Contemporary Art Center, Art Tower Mito for 20 years. Tatsuo Miyajima Art in You" (2008) and other solo and group exhibitions.
Since its launch in 2009, he has been in charge of the "Tokyo Art Point Project", which is an intermediate support project for his current position, and as a director, supports the planning and operation of art projects in the city in collaboration with art NPOs. From 2011 to 2020, he was in charge of ``Art Support Tohoku-Tokyo,'' a project to support disaster areas using art and culture by the Tokyo Metropolitan Government. Served as project director. Since 2021, he has been in charge of promoting the "Creative Wellbeing Project".
山川 佳乃(やまかわ よしの)
六甲山観光株式会社 六甲ミーツ・アート芸術散歩 2023 「 beyond 」ディレクター/キュレーター
Born in Mie prefecture in 1971. Graduated from the Department of Aesthetics, Faculty of Letters, Kwansei Gakuin University.
Joined Rokko International Musical Box Museum (currently Rokko Morinone Museum opening staff member in 1994. As a curator, he is in charge of concert management in addition to exhibition planning and exhibitions of mechanical instruments. For 6 years from April 2010, he has been working as a deputy director of the museum aiming for the facility concept "comfortable museum". Since 2016, he has been in charge of Rokko Meets Art Art Walk and promotion of the entire Rokko Sanjo facility at the head office (Mt. ROKKO CABLE CAR & TOURISM COMPANY, Ltd.). Since January 2021, he has also served as the director of Rokko Morinone Museum and the director of Rokko Meets Art Art Walk. Since 2022, he has been a director / curator of Rokko Meets Art Art Walk.
* In addition to the above, Kiyotaka Takamizawa, general director and curator of this exhibition, will participate in the document screening (first screening) as a judge.
《公募参加者向け 合同下見会》
キュレーターまたは事務局スタッフが各会場をご案内します。
ご希望の方は申し込みフォームより事前にお申し込みください。
日時
4月15日(土)、16日(日)/各自13時 ~17時(終了時間は予定)
ご参加の方に限り、無料で会場を下見いただけます(六甲ケーブル六甲山上駅までの交通費はご負担ください)。
《オンライン質問会》
現地下見が困難な方を対象に、キュレーターとテクニカルディレクターが質問にお答えするオンライン質問会を開催します。
ご参加の方は申し込みフォームより事前にお申込み下さい。
日時
4月22日(土)18時~19時
開催方法
Zoom