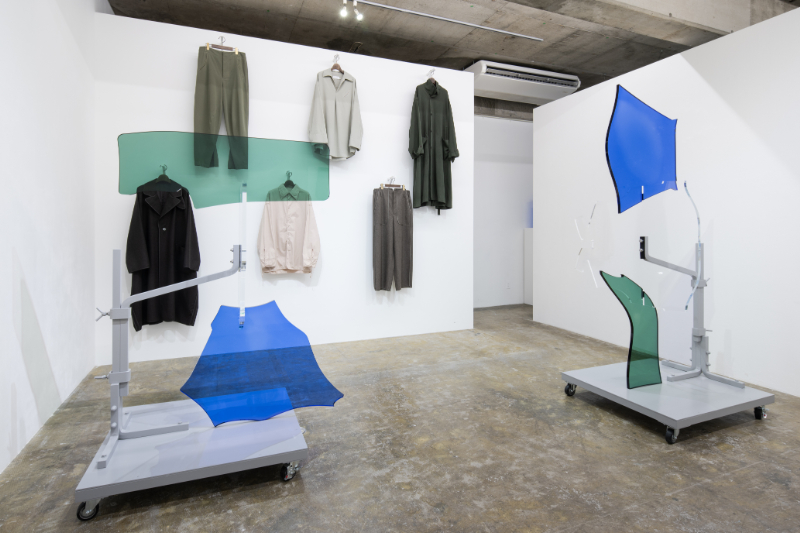 Solo exhibition "Overlapping lines" (Yumiko Chiba Associates viewing room shinjuku, 2021) Photo: Dai Yanagiba © Motohiro Tomii, Courtesy of Yumiko Chiba Associates
profile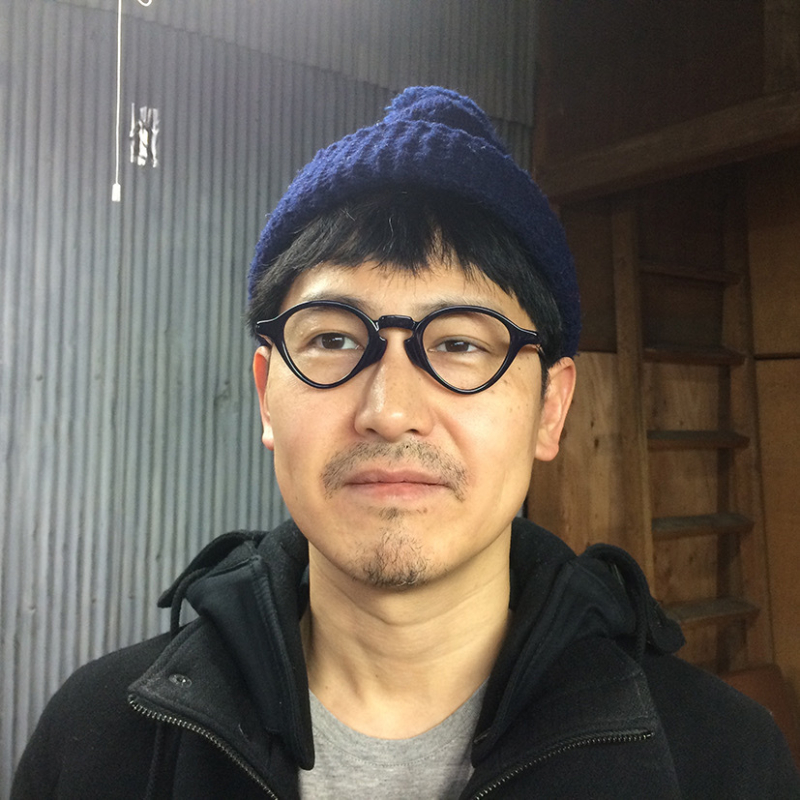 Hirohiro Tomii / Motohiro TOMII
Artist. Born in Niigata prefecture in 1973. Completed the sculpture course at Musashino Art University Graduate School of Art and Design in 1999. 2015-2016 Stayed in New York (USA) as a trainee of the Agency for Cultural Affairs Overseas Training Program for Emerging Artists. Currently living in Saitama prefecture.
By making minimal modifications to ready-made products, we will release them from their fixed meanings and explore new possibilities of "sculpture" as modeling elements with colors and shapes.
In addition, since 2008, he has held an experimental solo exhibition "Special Exhibition = Collection Exhibition" that continues until the work decays at Arcus Studio, along with "Today's Sculpture" that is announced daily on Twitter, as well as existing exhibition spaces. It also attracts attention in activities that critically consider the system.
Motohiro TOMII
Artist. Born in Niigata in 1973. MA, Fine Arts (Sculpture), Musashino Art University in 1999. From 2015 to 2016, stayed in New York granted a fellowship of the Japanese Government Overseas study program for artist by the Agency of Japan Cultural Affairs , Japan. Currently lives in Saitama.
He makes minimum alterations to ready-made objects in order to release them from their fixed definitions, thereby exploring new possibilities in "sculpture" which holds coloror shape as a formative element.
Since 2008, Tomii has been holding an experimental solo exhibition, Special Exhibition = Permanent Collection Exhibition at ARCUS Studio in Ibaraki, which will not finish until the exhibited works rust away. Along with his daily updated Today's sculpture series in Twitter, he attracts attention for activities that critically consider existing exhibition spaces and systems.
Major exhibition history
2021

Solo exhibition "Overlapping lines" Yumiko Chiba Associates viewing room shinjuku / Tokyo
2020

Solo exhibition "Movement" switch point / Tokyo
"Re construction" Nerima Art Museum / Tokyo

2011

[Solo Exhibition] Superimposed lines, Yumiko Chiba Associates viewing room shinjuku, Tokyo, Japan

2020

[Group Exhibition] Re construction, Nerima Art Museum, Tokyo, Japan
[Solo Exhibition] motion, switch point, Tokyo, Japan

Award history
1999

Received the 4th Art Public Offering 2000 Jury Prize
1999

The 4th contest for the best contemporary art work 2000 Grand Prix
Other photos
Bar Northern Light 2019 Wood, Iron, Tatami, Gypsum, Fluorescent Light, Clip Light, Tarpaulin, Signboard (Produced by Toru Nakazaki), etc. Production Cooperation: LPACK Photo: Takafumi Hananaka © Motohiro Tomii, Courtesy of Yumiko Chiba Associates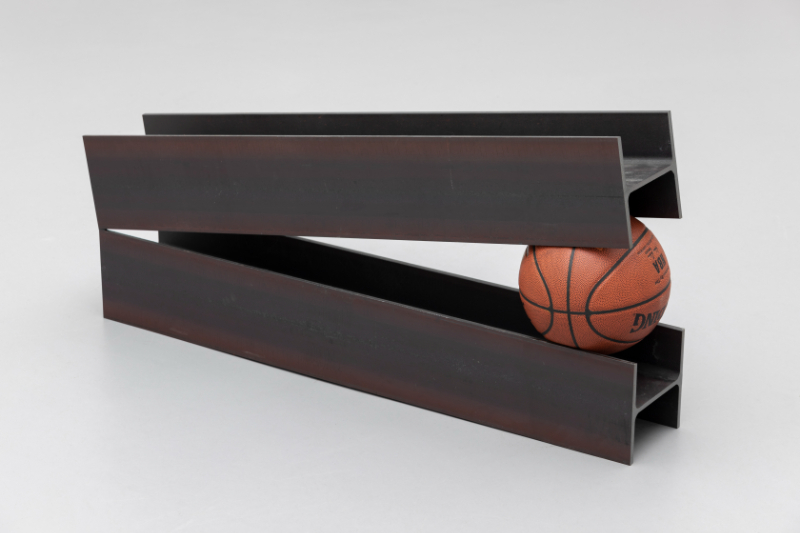 Cannonball 2 2021 Iron, Basketball 54 × 24 × 113 cm DOMANI plus @ Aichi "The Whereabouts of the Eyes" (Aichi Arts Center, 2022) Photo: Keita Otsuka + Shunta Inaguchi © Motohiro Tomii