Mt. Rokko Event Information
Arima Onsen News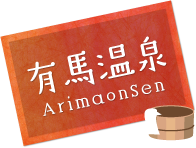 Arima Onsen, a hot spring with such a venerable history it is mentioned in the "Nihonshiki," "Kojiki" and other ancient texts, is known as one of Japan's three great hot springs of old. It is also one of Japan's three famed hot springs, along with Kusatsu and Gero. Arima Onsen's spring waters contain numerous beneficial properties, such as brownish waters with a heavy dose of salt and iron, radium (radon) springs with a plentiful proportion of radium, and carbonated springs with copious amounts of carbon. The resort's springs boast a rare yet bountiful blend of ingredients, as here you can find 7 out of 9 of the constituent ingredients of recuperative springs designated by the Japan Ministry of the Environment's guidelines: pure spring water, carbon dioxide spring water, hydrogen carbonate spring water, chloride spring water, sulfate spring water, ferruginous spring water and radioactive spring water, but not sulfur spring water or acidic spring water.
The peak of Mt. Rokko has rich natural surroundings and a sweeping view of the cities of Osaka and Kobe, also known as the Hanshin area. The glittering "10 million-dollar nightscape" that lights up after sunset has been selected as one of the three great night views of Japan. Restaurants where you can delight in meals cooked with seasonal ingredients offer spectacular, outstanding flavors. Meanwhile, the mountaintop amusement facilities for people of all ages have a full schedule of events for every season. And in addition to shops selling Mt. Rokko souvenirs and stylish miscellaneous goods, the cable car, ropeway and other rides on the mountain offer nature-filled, excursion-like experiences.

7 springs & plenty of panoramas!
Hike the Highlights
Starting a bit early at 9 am, first stroll the springs and nearby shrines. When the hot springs open, take a bath at an inn or hotel for a quick break.Then, head for Mt. Rokko for the afternoon. You can take your time enjoying the mountain's nature and panoramic views to your heart's content.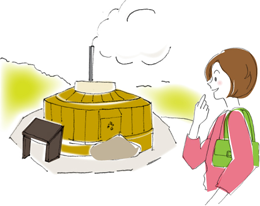 Loads of interactive learning
Relaxing Springs & Cultural Discoveries
After taking a nostalgic short walk back in time through Arima, enjoy some unique experiences on the soothing mountain at a musical box museum and botanical garden.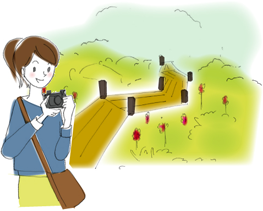 Play and relive your childhood
Quick 'n' Fast Fun & Excitement
After playing at the Rokkosan Field Athletic and Rokkosan Country House--fun-packed facilities built to take advantage of Mt. Rokko's terrain--walk on over to the toy museum in Arima.