Special exhibition "Kinetoscope appreciation experience"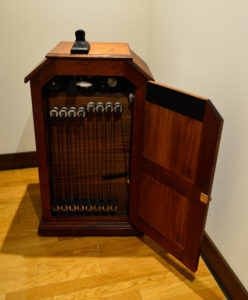 After opening the port of Kobe, various cultures came from various countries. For this reason, there are many things in Kobe that are "first in Japan". In addition to golf, sweets, clothes, jazz and coffee, it is said that Kobe was the first place where the movie was introduced. (*There are various opinions)
Rokko International Musical Box Museum holds a restored version of the "Kinetoscope" that was used when the first moving image in Japan was released in Kobe (1896).
Following the "Film Day" established by the Japan Filmmakers' Federation on December 1, a kinetoscope viewing experience will be held as a special exhibition from December 1 (Tuesday).
There are almost no existing kinetoscopes in Japan, and none that can be moved have been confirmed. (* According to our research) Therefore, this planned exhibition is a valuable opportunity to experience the situation at the time.
[Period] December 1st (Tuesday) to December 13th (Sunday), 2020
[Exhibition location] 3rd floor, 3rd exhibition room
[Experience time] 11:50~, 14:50~
[Capacity] 10 people each time(*reservation required)
[Fee] Free (*Separate entrance fee required)
[Reservation] Reservation is from 30 days before WEB Or call us at (078-891-1284)
​
​
​
​
~Simultaneous holding~
■Museum Concert "Christmas Enjoyed by musical box "
We hold regular concerts every day to enjoy the sounds of mechanical instruments such as antique musical box with explanations. During the Christmas season, we will pick up and play Christmas songs, hymns, and classical music that is perfect for this season. For more information Here From.
Holding time: Every hour from 00 minutes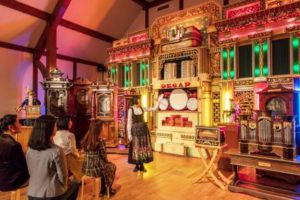 ■ Special Exhibition "musical box Theater in Mottoni"
It will be held from Saturday, September 12th to Sunday, December 27th, 2020. The work of Karakuri puppeteer Muttoni (real name: Masahiko Muto) will be performed in collaboration with the collection of the Rokko International Musical Box Museum. Click here for details.
Holding time: 30 minutes every hour (*The holding time from September 12th to November 24th is different)