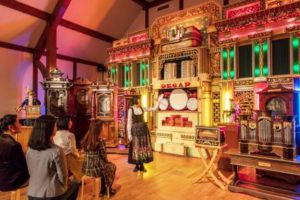 The hotel holds a concert every day, where you can enjoy the sounds of mechanical instruments such as antique musical box with commentary. During the Christmas season, we will pick up and play Christmas songs, hymns, and classical music that is perfect for this season.
*To prevent new corona infectious diseases, participation in the concert is by appointment only.
[Period]
Tuesday, November 24th to Friday, December 25th, 2020
【Start time】
10:05, 11:00, 12:00, 13:00, 14:00, 15:00, 16:00 (about 15 minutes each time)
【reservation】
Reservations can be made 30 days in advance via WEB or telephone (078-891-1284).
[Example of performance song]
・Song hymn number 109 "Kiyoshiko no Yoru" (composed by Franz Kusaver Gruber)
・Christmas Eve (composed by Tatsuro Yamashita)
[Examples of musical instruments]
・Polyphone 54 type "Mikado" (disk musical box / circa 1900 / made in Germany)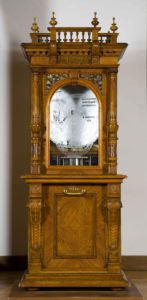 ・Rochmann Original 172 (disk musical box / Around 1904 / Made in Germany)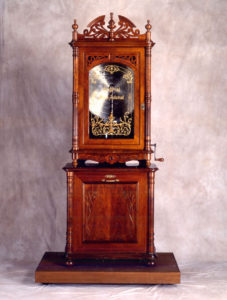 ~Simultaneous holding~
■ Special Exhibition "musical box Theater in Mottoni"
Holding period: Saturday, September 12, 2020-Sunday, December 27
The work of Karakuri puppeteer Muttoni (real name: Masahiko Muto) will be performed in collaboration with the collection of the Rokko International Musical Box Museum. Click here for details.
■Planned exhibition "Kinetoscope appreciation experience"
Holding period: Tuesday, December 1, 2020-Sunday, December 13
Following the "Film Day" established by the Japan Filmmakers' Federation on December 1, a kinetoscope viewing experience will be held as a special exhibition from December 1 (Tuesday). Click here for details.