profile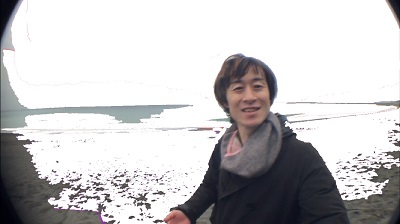 Hideki IINUMA
Born in Nagano Prefecture in 1975, lives in Tokyo
2003 Graduated from Nantes University of Fine Arts, France
By connecting contemporary art and fashion, we are trying new expressions using traditional Japanese wood carving techniques. Currently, he is presenting his works mainly in Japan, Asia and Europe.
Hideki II NUMA
Born 1975 in Matsumoto (Nagano), Live in Tokyo.
Ecole régionale des beaux-arts de Nantes, France, 2004.
It connects contemporary Art and fashion, uses Japanese traditional wood carving techniques to create new expressions.
Currently, I presented works mainly in Asia and Europe.
HP
https://www.hidekiiinuma.com
https://opensea.io/accounts/hidekiiinuma
https://www.joinclubhouse.com/event/PrnOE1kG
Twitter
https://twitter.com/artxtogether
Facebook
https://www.facebook.com/hideki.iinuma.5
Instagram
@hidekiiinuma
Blog
https://www.hidekiiinuma.com/db/
Major exhibition history
2019

"She converted to digital is a natural wood conversion" Canon Digital House Ginza (Tokyo)
2016

"Fighting Goddess Tachi" Matsumoto City Museum of Art (Nagano)
Year 2005

Ernst Parrach Award Exhibition (Germany)
2019

Canon Digital House Ginza, Chiyoda. Tokyo, Japan
2016

FITING THE GODDESSES, Matsumoto City Museum of Art, Nagano, Japan
2005

Ernst Barlach museum, Hamburg, Germany
Award history
2015

"LUMINE Me Tour Art Award" Grand Prix (Tokyo)
2013

"Rokko Meets Art 2013" Jury Special Award (Kobe)
Year 2005

Ernst Barrach Award (Germany)
2013

Special Recognition Award of Rokko meets art 2013, Hyogo, Japan
2005

Ernst Barlach Prize, Hamburg, Germany
2004

First prize of International wood sculpture symposium, Plauen, Germany
Other photos