Rokko Alpine Botanical Garden holds a fun experience program even during summer vacation♪
This is a first-come, first-served event. Please make a reservation by phone (078-891-1247).
Challenge tatami dyeing!
-Original handkerchief dyed with indigo leaves-
With Mr. Oki who is familiar with a loose guide,
Let's dye the silk handkerchief with indigo leaves!
Date: 8/1 (Sat) *In case of rain, it will be postponed to the next day
Time: ① 10:30 to 12:00 ② 14:00 to 15:30
Place: Beech Square
Fee: 800 yen (separate entrance fee required)
Capacity: 20 people each time
Lecturer: Kazuyuki Oki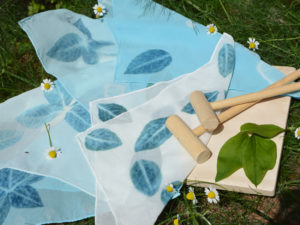 Carnivorous plant grouping experience
Master of carnivorous plants!!
I made a group plant with Mr. Doi,
Let's grow a mysterious plant that eats insects at home!
Date: 8/22 (Sat) *Cancelled in case of rain
Time: ① 10:30 to 12:00 ② 14:00 to 15:30
Place: Beech Square
Price: 3,000 yen (seed and seedlings, pots, materials included * entrance fee is required separately)
Capacity: 20 people each time
Lecturer: Hirofumi Doi (Hyogo Prefectural Flower Center)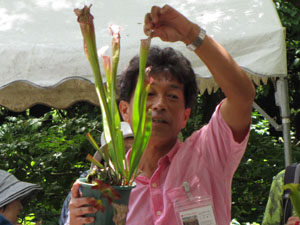 [Notice of simultaneous event]
At the same time, the Rokko Alpine Botanical Garden "A secretive of carnivorous plants" is being held at the same time.
Please enjoy together!
For more information Here