Limited release Bus tour to enjoy "Chapel of the Wind" designed by Tadao Ando and "Autumn leaves of Rokko Alpine Botanical Garden"

"Chapel of the Wind (Church of the Wind)" (completed in 1986), one of the church trilogy designed by world-famous architect Tadao Ando.
We will enter the museum at the time of the limited release in autumn and appreciate Mr. Ando's precious early works.
For meals, a special lunch is available at the observation restaurant "Rokko View Palace" located about 880m above sea level.
A luxurious lunch featuring roasted Awaji chicken Yamamitsu and roast beef, with salad, bread and dessert.
Trees such as beech, shiraki, maple, and azalea are colored red, yellow, and orange, and the world like Nishikori spreads in autumn Rokko Alpine Botanical Garden. The "Original Cyclamen and Diamond Lily Exhibition" is held in the park, and the "Cyclamen Hederiforium" (image is here) with small and lovely flowers and the petals shine brilliantly, so the "Nerine" (Nerine) is called Diamond Lily. Click here for the image).
Enjoy the arrival of autumn earlier than the city while taking a walk with a special guide by the botanical garden staff.
Date and time:

October 24th (Sat) -November 15th (Sun), 2020, 9 days in total

Holding time

9: 30-15: 40
For more information ⇒ Click here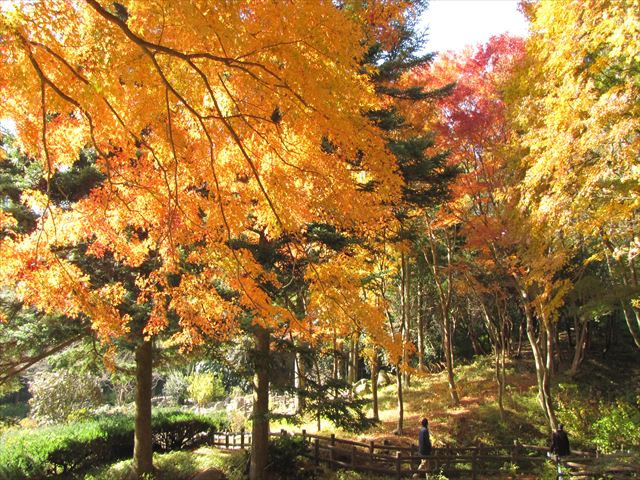 * "Chapel of the Wind" will be open to the public from September 12th (Sat) to November 23rd (Monday / holiday) in conjunction with the "Rokko Meets Art 2020".