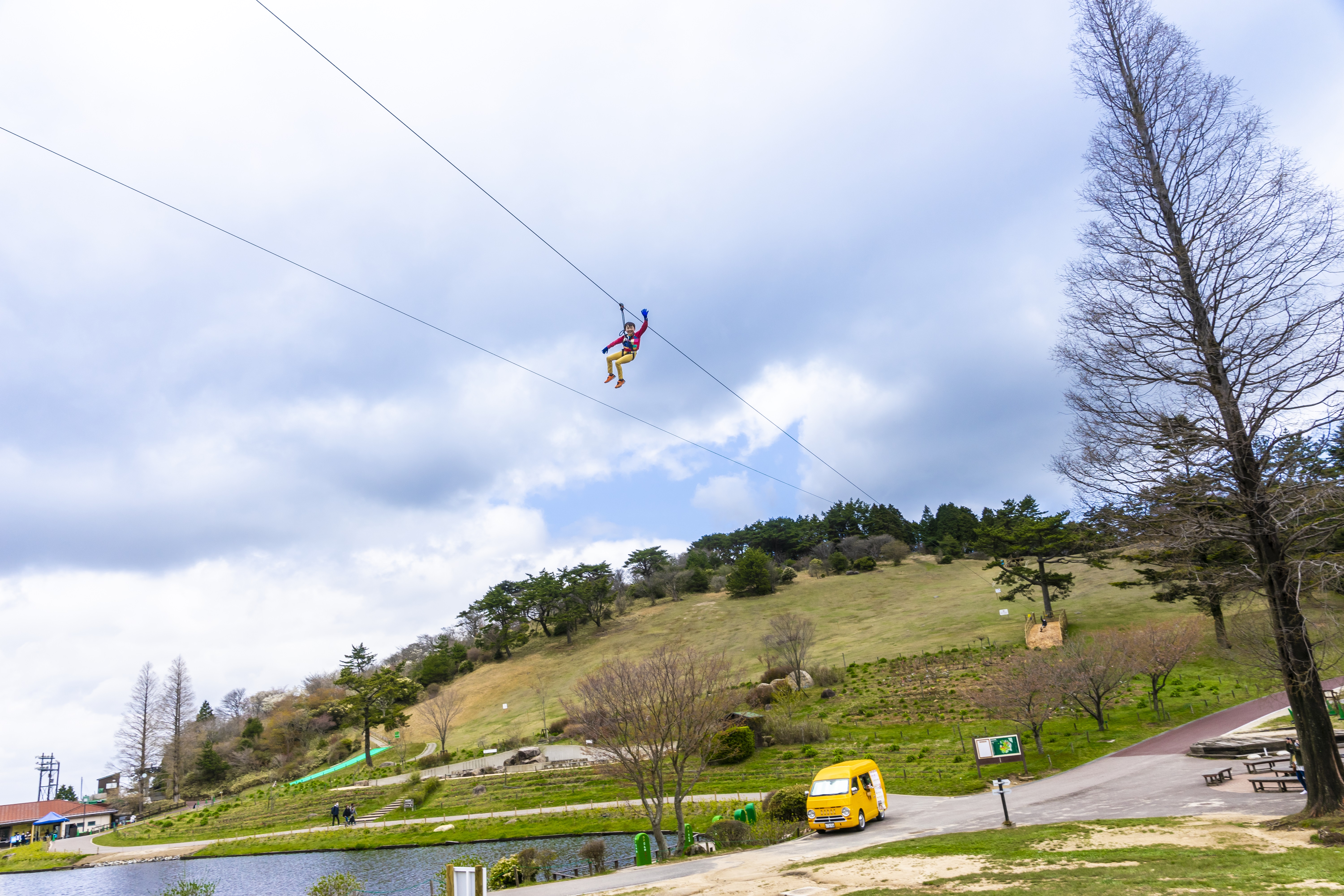 Long zip slide (return)
The third longest zip slide in Greenia, about 201m. It's fun to see different scenery on the way back and forth.
#thrill
#Elementary school students and above
#Aerial system
#Superb view
level

usage limit
Elementary school students or older, height 110 cm or more, weight 110 kg or less.
* A separate ZIP ticket (1,000 yen) is required to experience the long zip slide zip slide.
zip slide area map