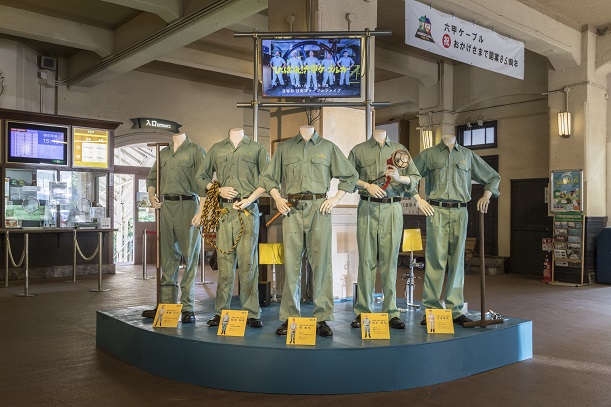 "Pull! Rokko Cable Car Car" Rokko Meets Art 2017
profile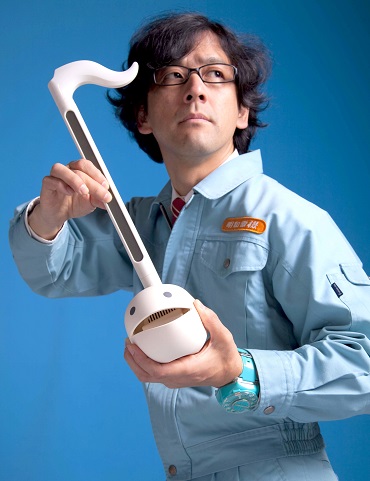 Maywa Denki / MAYWA DENKI
Born April 14, 1967 in Hyogo prefecture, lives in Tokyo
1992 Completed Master's program at Graduate School of Arts, University of Tsukuba
An art unit produced by Nobumichi Tosa. He has developed various nonsense machines and has announced them widely at home and abroad, such as live performances and exhibitions. We also develop products such as the musical note-shaped electronic musical instrument "Otamatone". In 2018, we celebrated the 25th anniversary of our debut. In March 2019, Maywa Denki's first official shop "Maywa Denki Akihabara Store" was opened at "Tokyo Radio Department Store" in Akihabara.
Photo: Jun Mitsuhashi
[Web / SNS]
Maywa Denki official page
Twitter
STORES
Born 1967 in HYOGO, Live in Tokyo.
1992 The Department of Arts Study, Postgraduate Course, Tsukuba University, Awarded Master's Degree
The art unit produced by Novmichi Tosa.
While wearing blue working clothes, which is a typical style of small businesses that supported Japan's high economic growth, they develop and introduce various nonsense machines all over the world in forms of concert and exhibition.
In 2003, it received the Semi Grand Prix Prize in the Interactive Art category at the Ars Electronica.
Also they develop mass products such as an note shaped electronic musical instrument "Otamatone".
Maywa Denki's first retrospective exhibition in China was held and had a great success at McaM in Shanghai. At the same year, they also held an exhibition after 20 years in Osaka, Japan. last year debut 25th anniversary. We held a solo exhibition in Oita, Nagasaki.
Major exhibition history
2018

Solo Exhibition "Meiwa Denki Nonsense Machine Exhibition" Oita Art Museum / Nagasaki Prefectural Art Museum (Oita / Nagasaki)
2016

Solo Exhibition "Maywa Denki Super Common Sense Machinery Exhibition" Ming Contemporary Art Museum (Shanghai, China)
2018

"Maywa Denki NONSENSE MACHINE" Oita Art Museum / Nagasaki Prefectural Art Museum (Oita / Nagasaki)
2016

2016 "Maywa Denki NONSENSE MACHINE" Ming Contemporary Art Museum (Shanghai / China)
Award history
2010

"Japan Toy Award 2010" Electronic Musical Instrument "Otamatone" High Target Toy Category Award
the year of 2000

"Good Design Award" New Area Design Category Human first award
2010

"Otamatone" received "the grand prize of Japan Toy prize 2010- High target Toy"
2000

Maywa Denki, awarded Good Design Award of New Theme Category by Japan Industrial Design Promotion Organization
1993

Maywa Denki, Grand prix in "Art Artist Audition II" (sponsored by Sony Music Entertainment)