[Discontinuation] Take a direct bus to Rokkosan Snow Park and go straight to the slopes! [GoTo Travel Business Support Target / Capacity 22 people / Bus 1 person 2 seats / Actual payment: Adults 3,900 yen, Children 2,200 yen]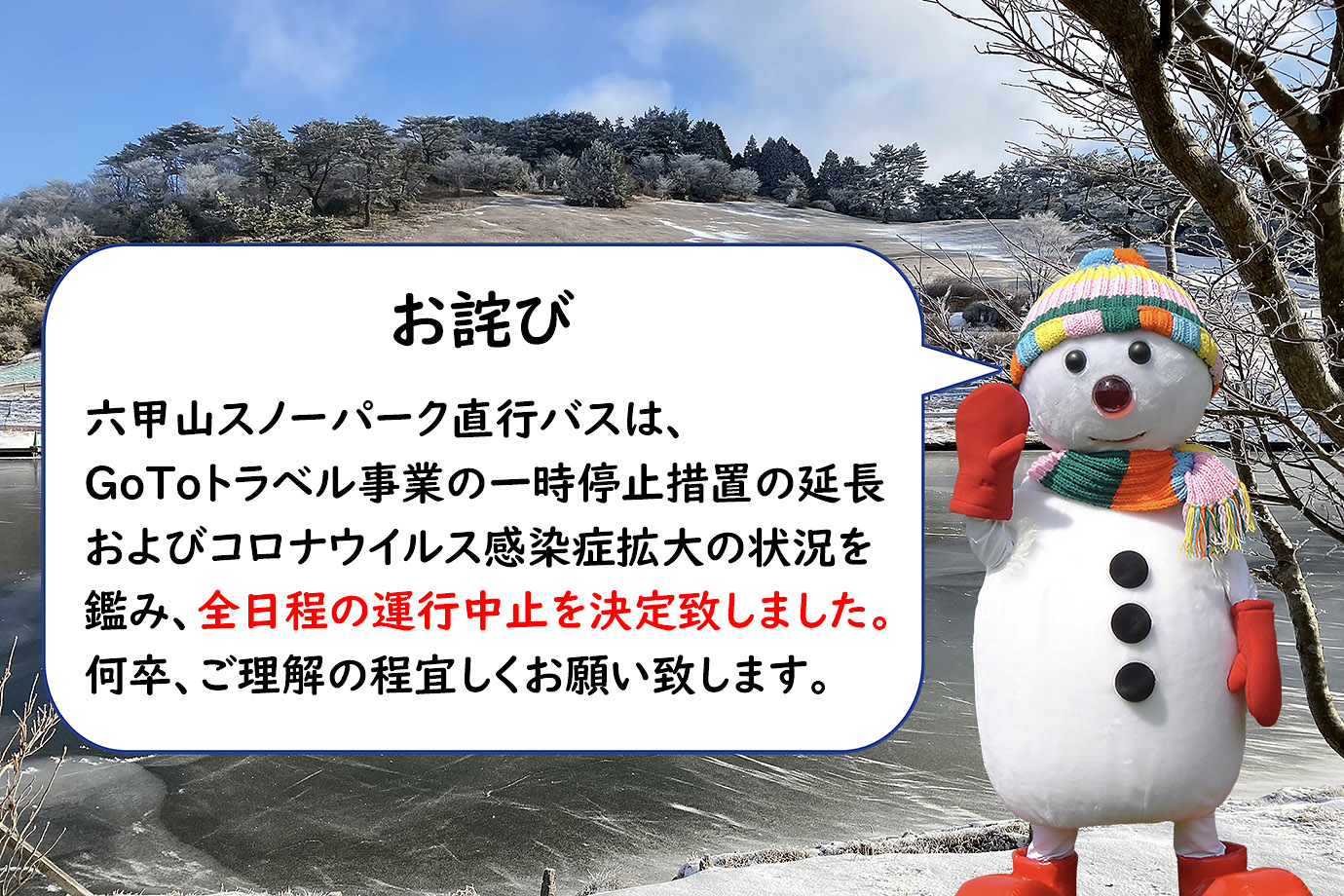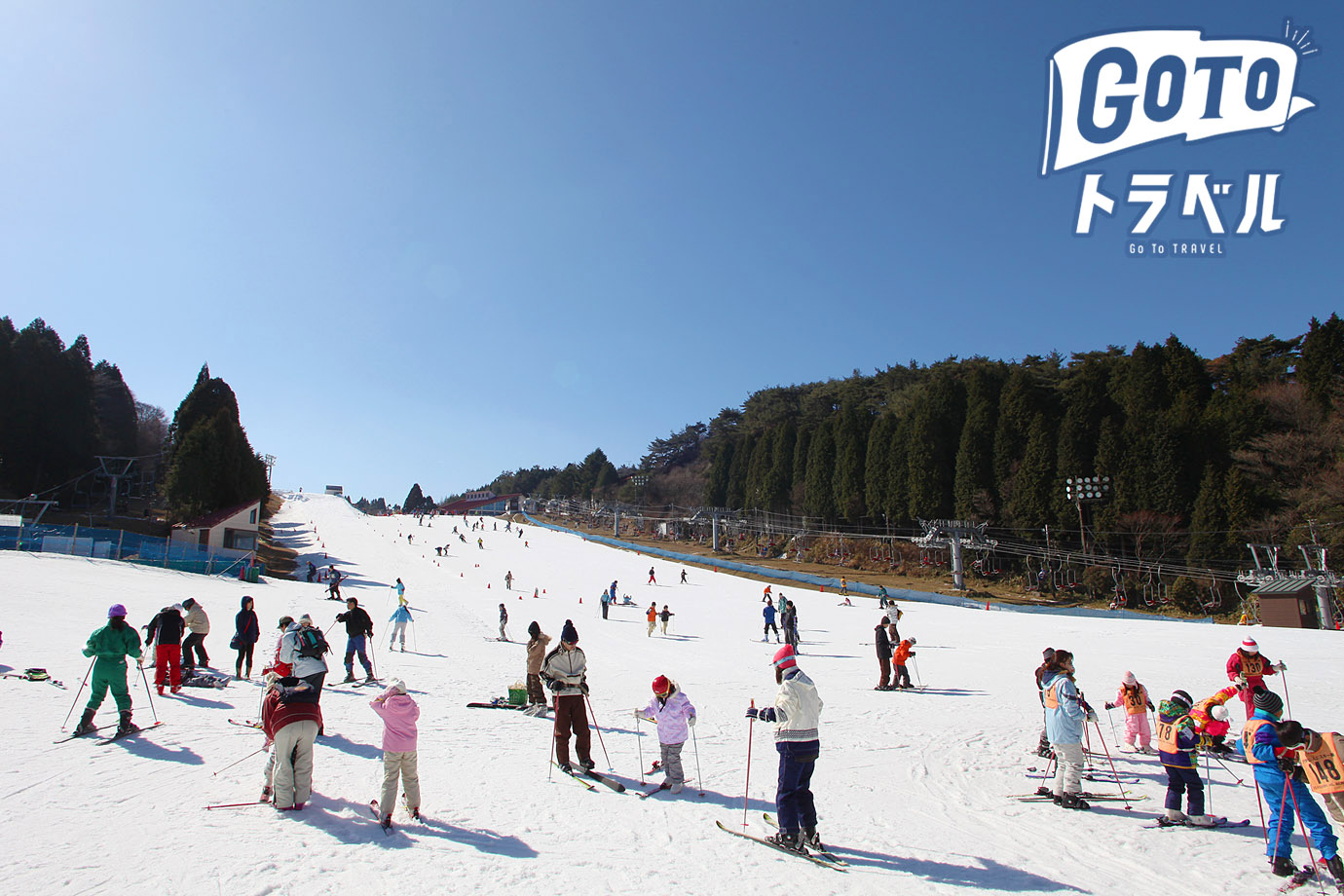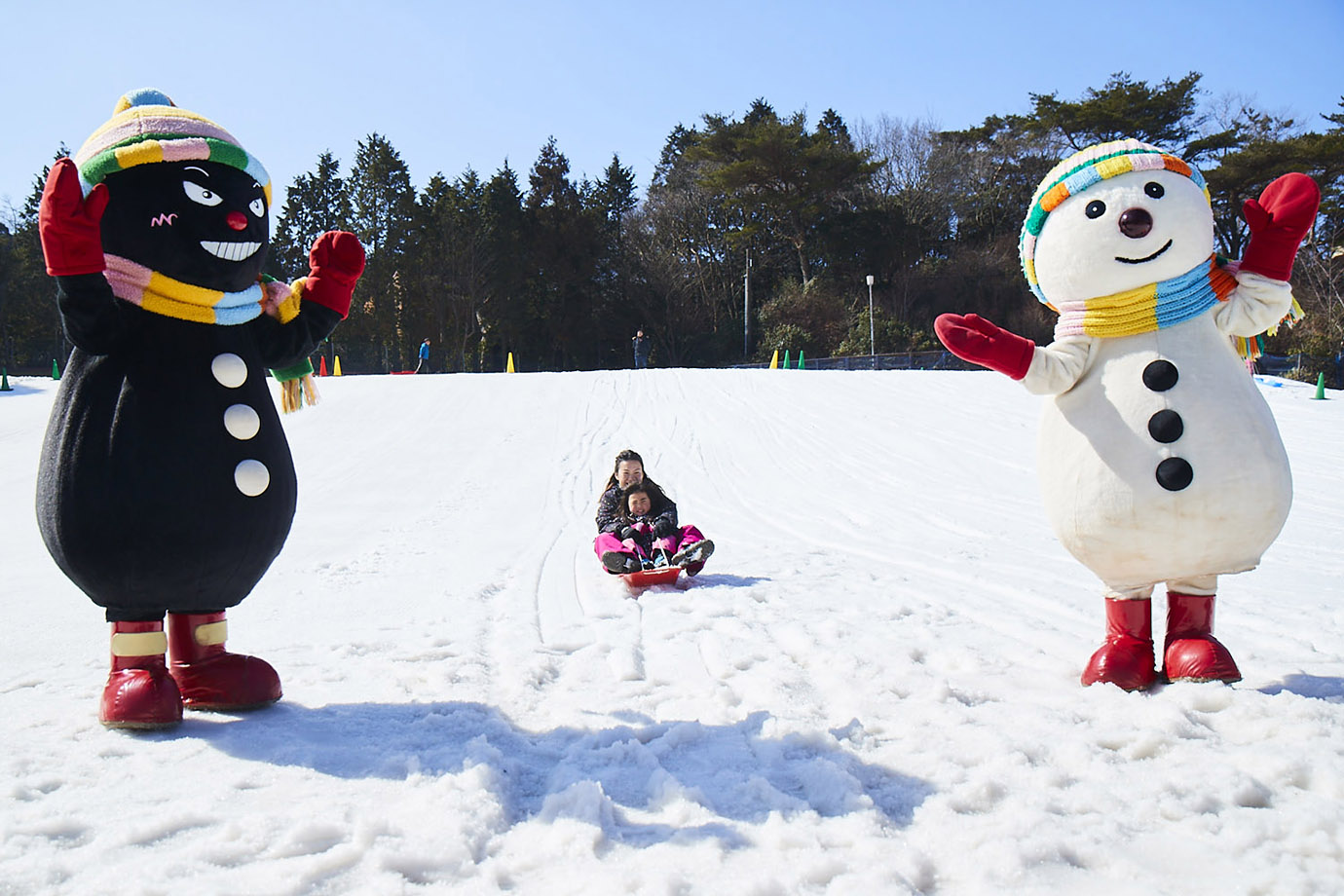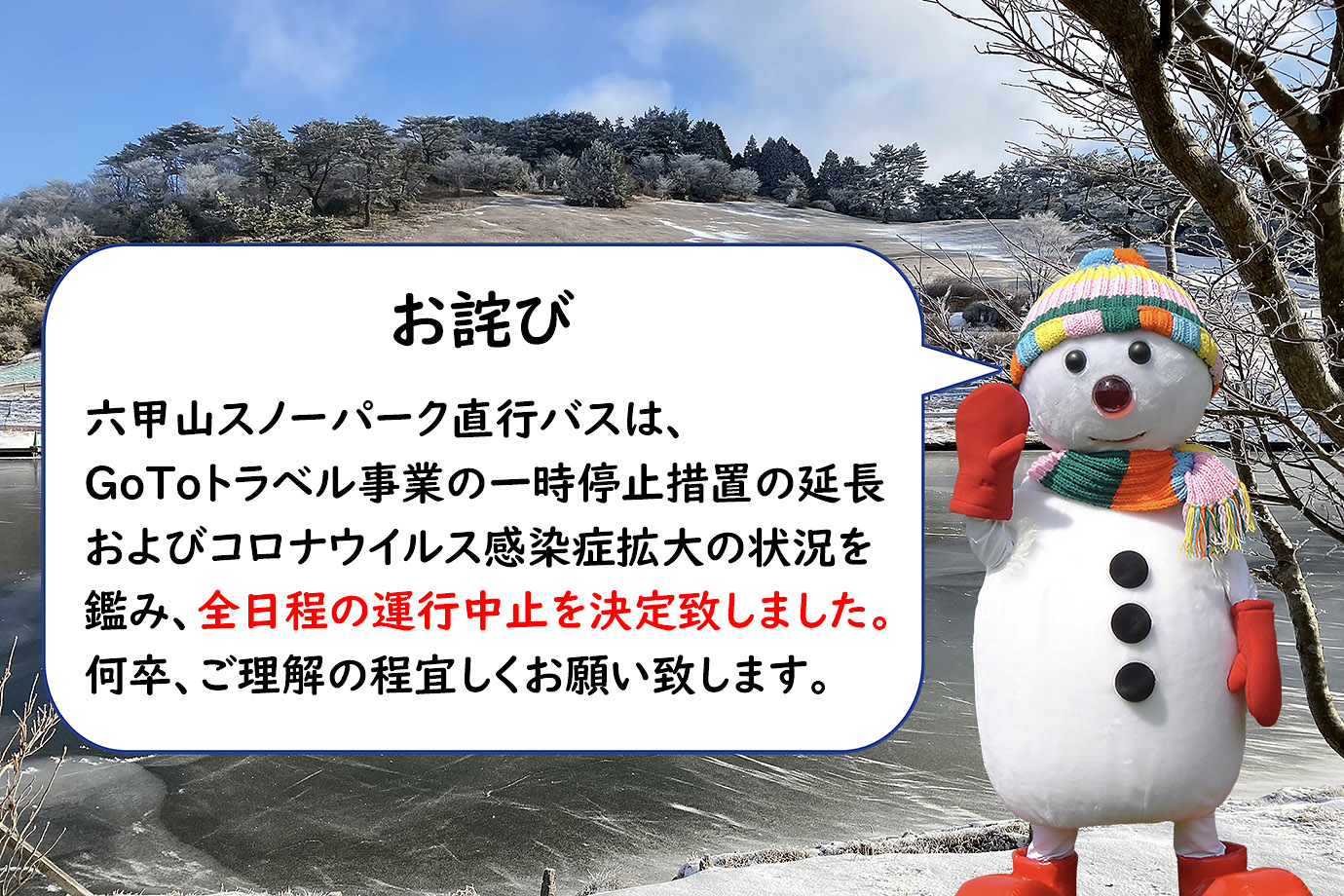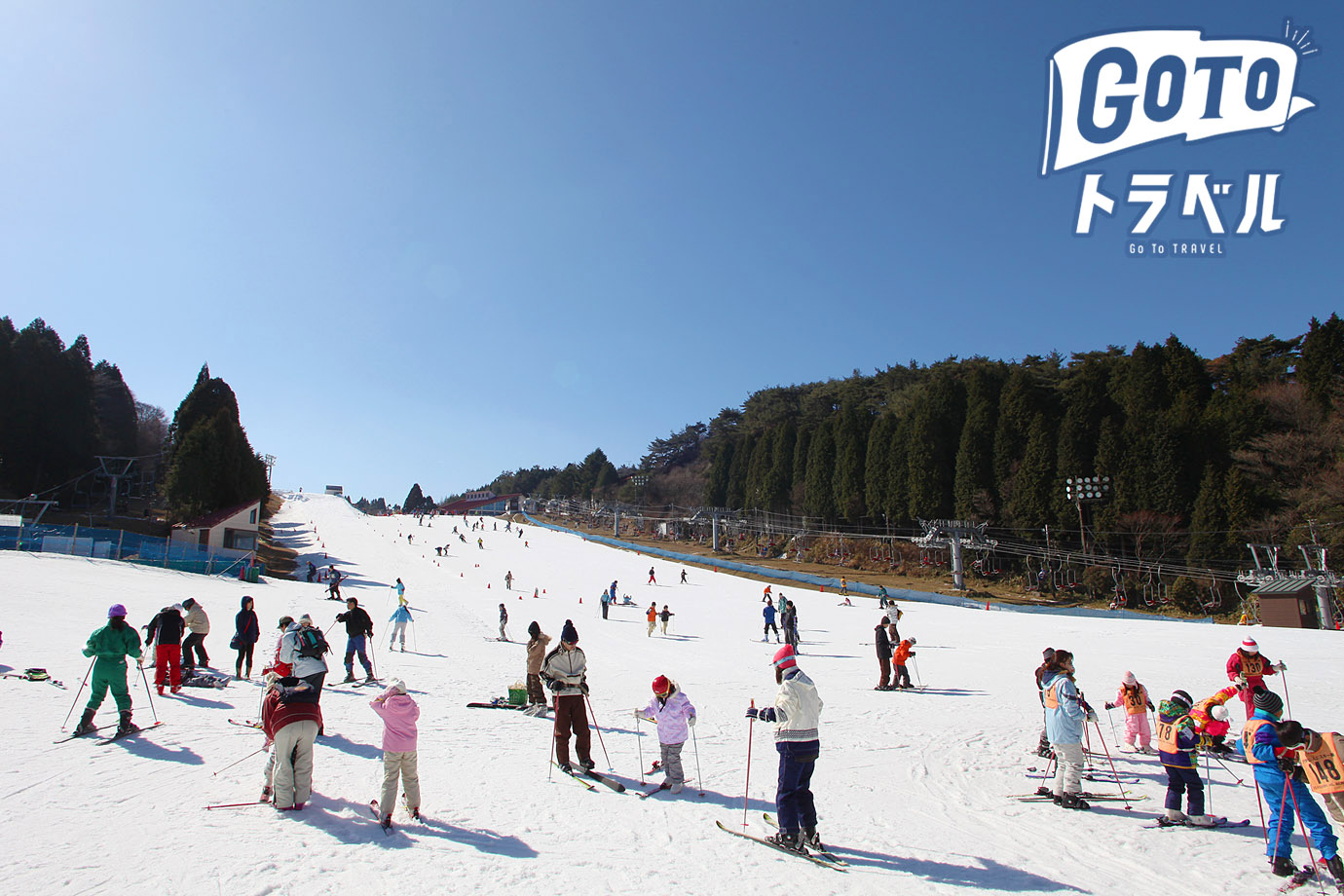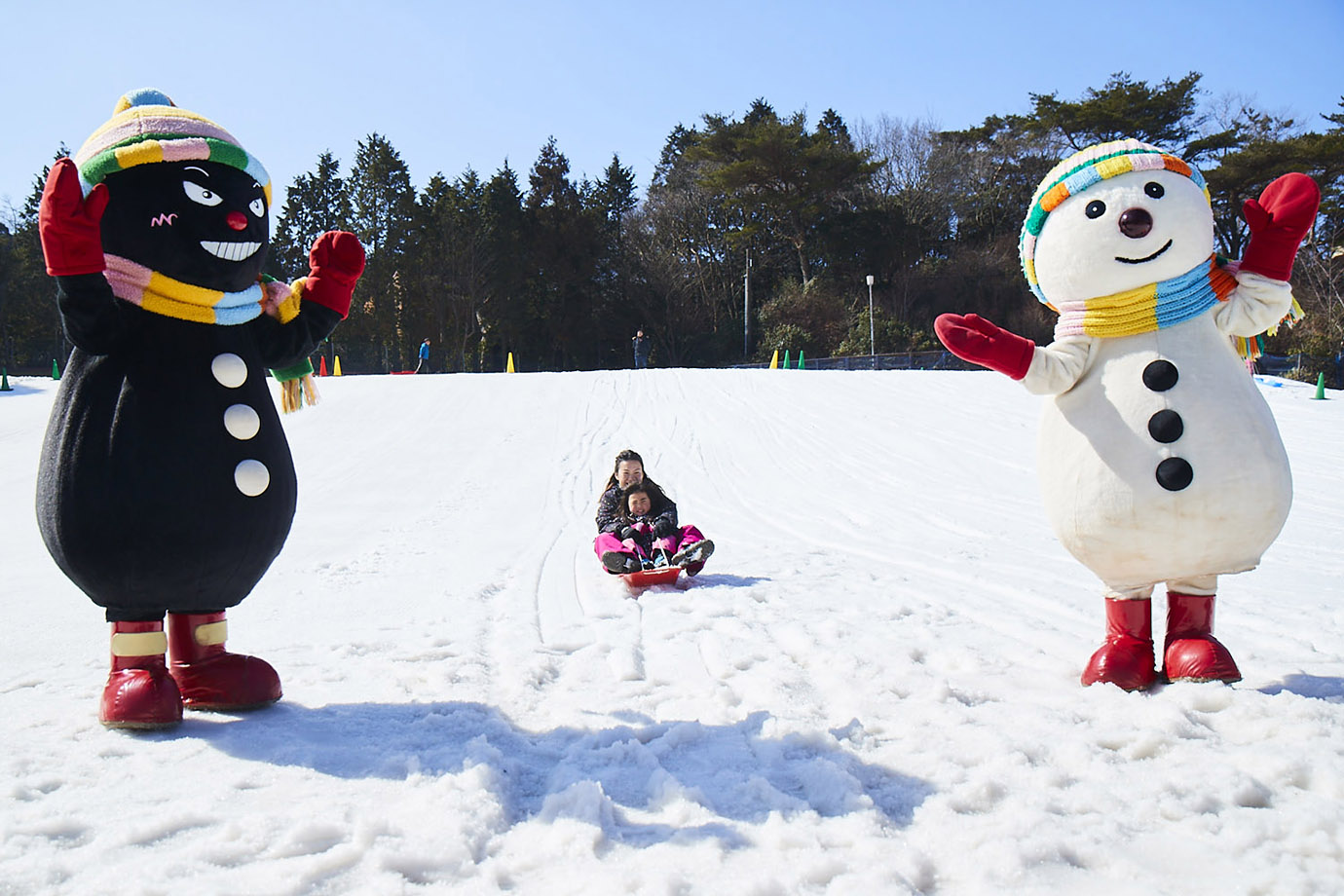 Enjoy a snow resort with a direct bus that connects the city area with Mt. Rokko Snow Park!
※【1/8(金) 14時更新】全国的なGoToトラベル事業の一時停止の延長(2/7迄)および新型コロナウイルス感染症拡大の状況を鑑み、六甲山スノーパーク直行バスの運行を全日程中止させていただきます。お客様には大変ご迷惑をお掛けいたしますが、何卒ご理解の程宜しくお願い致します。既にご予約いただいていたお客様には、担当者より順次ご連絡させていただいております。
Mt. Rokko in winter where you can enjoy skiing, snowboarding, and playing in the snow while being close to the city!
Continuing from last year, Rokkosan Snow Park will operate a direct bus that will access Rokkosan Snow Park from the city center via Mikage, JR Sumiyoshi, and Hankyu Mikage It's even more convenient to take a "direct bus" that is safe even if it snows! In addition, we are adjusting the operating time to the ski school scheduled to open in late December, so please join us. From children to adults, why don't you feel free to experience winter leisure on Mt. Rokko?
★お問い合わせは 078-891-0366 (営業時間 8:30~17:00)

★ Click the image below to enlarge the operation schedule.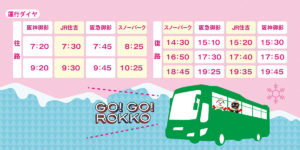 ◆ This trip is supported by the Go To Travel business. Please be sure to check the notes below before making a reservation.
◆ Because this year's Go To Travel business will be supported,complimentary tickets cannot be used. Please note.
1 adult: 6,000 yen (tax included)
One child: 3,380 yen (tax included)
Click here for reservation
◆ Round-trip bus ride + Rokkosan Snow Park admission fee
Includes.
◆ This trip is covered by Go To Travel Business Support.
The actual amount paid by the customer is as follows.
■ Travel price (adult): 6,000 yen (A)
Benefits for travel (adults): 2,100 yen (B)
Actual payment (adult): 3,900 yen (AB)
* Adult / junior high school students and above

■ Travel price (children): 3,380 yen (A)
Benefits for travel (children): 1,180 yen (B)
Actual payment (children): 2,200 yen (AB)
* Children / 3 years old to elementary school students