園芸植物としてよく知られる「シクラメン」の原種と、花弁がキラキラと輝くことから「ダイヤモンドリリー」と呼ばれる「ネリネ」はどちらも当園の秋を彩る人気植物です。
期間中は園内にてシクラメンの原種「シクラメン・ヘデリフォリウム」(約500株)の群落をご覧いただけるほか
原種シクラメンとネリネの鉢植えの展示、花苗の販売会を行います。
............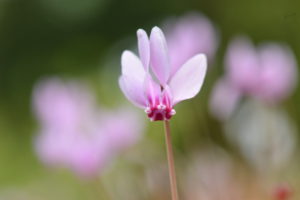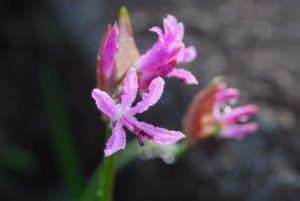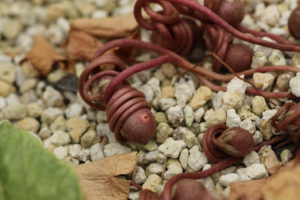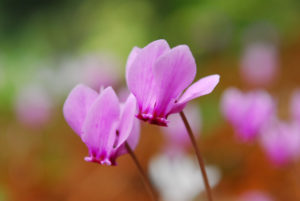 " 原種シクラメンとダイヤモンドリリー展 "
【 期間 】10月3日(土)~11月23日(月・祝)
【 時間 】10時~17時
【 会場 】
シクラメン・ヘデリフォリウム群落:園内の樹林区内
展示:ガラス室内(小便小僧広場 横)
販売:西入口前
(協力:横山園芸)
★ 関連イベント ★
横山直樹氏による特別講演会
「原種シクラメンとダイヤモンドリリーの魅力」
【日時】10月17日(土) 13時~
【場所】六甲高山植物園 屋外 荒天中止
【講師】横山直樹 氏
【定員】30名 (電話予約優先)
TEL 078-891-1247〈六甲高山植物園〉
※9月17日(木)より電話予約受付開始!
078-891-1247(六甲高山植物園)まで
詳細はこちら
◆ Cyclamen (Primrose family)
A familiar horticultural cyclamen companion grows naturally in the low mountainous regions bordering the Mediterranean coast. The name comes from the Greek word "kiklos", which means "circle" after the flower blooms and the flower stalks roll around. However, this characteristic is found only in the original species and is not seen in horticultural species.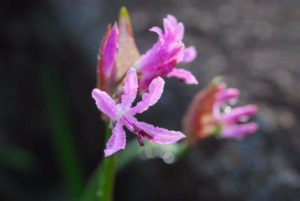 ◆ Nerine (Amaryllidaceae)
A perennial native to South Africa, about 23 species are distributed. It is also called "Diamond Lily" because it shines like a metallic luster when the petals are exposed to light. It is often used for bouquets and arrangements because it has a long flowering time and it has a good flower even when cut.
The autumn colors of Mt. Rokko in autumn are also recommended!