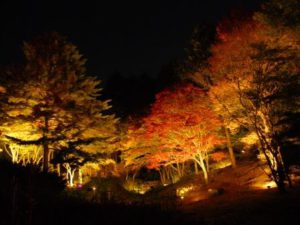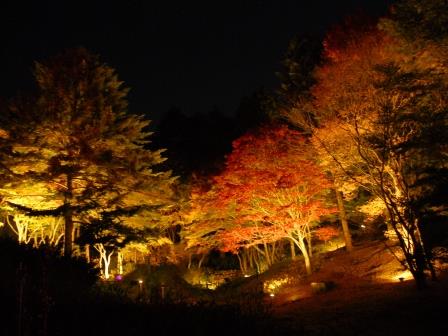 赤・黄・橙など様々に色づいた木々をライトアップ。
昼間とは違う幻想的な雰囲気や無料のガイドを通じて夜の植物園と紅葉の魅力を伝えます。
また、昨年に引き続き、六甲ミーツ・アート芸術散歩2020で園内に展示されている
アート作品のライトアップを行うと共に、髙橋匡太氏、高橋生也氏による
夜間のみの観賞作品の展示を行う「ザ・ナイトミュージアム」も同時開催します。

For more information about Night at the Museum ⇒ Click here
【期間】①10月17日(土)~10月31日(日)の土日祝
___②11月1日(日)~11月23日(月祝)の毎日    ※荒天中止
【時間】月~金/17:00~18:30
___土日祝/17:00~19:30
【ガイド】17:30~ ※土日祝のみ 30分程度 参加無料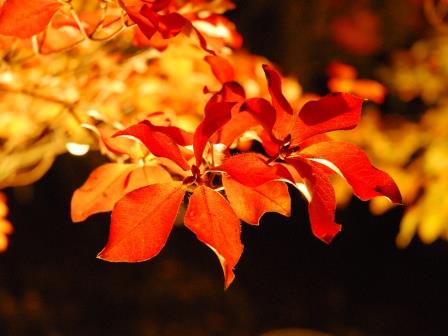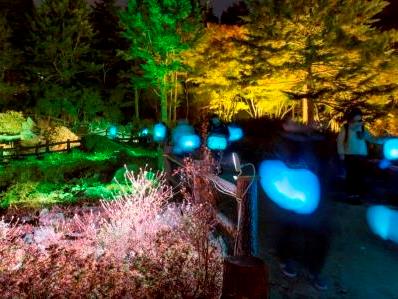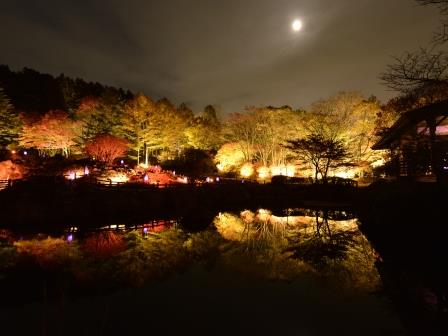 <Autumn leaves information> Period: Mid October to mid November
In this garden, you can enjoy various types of autumn leaves such as maple trees such as Japanese maple and maple, beech, larch, white maple and azalea.
You can see the autumn leaves of alpine plants such as Chingulma only at the Rokko Alpine Botanical Garden.
From mid-October, you can enjoy the gradually expanding yellow to crimson hues like Nishiki-e.