Rokkoyama Hikari's art "Lightscape in Rokko" Is a light event that uses the latest LED lighting that can express more than 10 million colors to illuminate the frame that covers the entire observatory from the inside with light that is as close to natural light as possible. Directed by Masayuki Fushimi, this year's theme is < Pillow Soshi > . The new theme expresses the seasonal scenes that Japanese people have been familiar with for a long time, described by Seishoinagon, in four patterns for each season: spring, summer, autumn, and winter.
View from Mt. Rokko Enjoy a fantastic $10 million night view
* Due to the Rokko Garden Terrace, the dates and times have changed as follows. Please understand that it is not bad.

~ Autumn version "Autumn is dusk" ~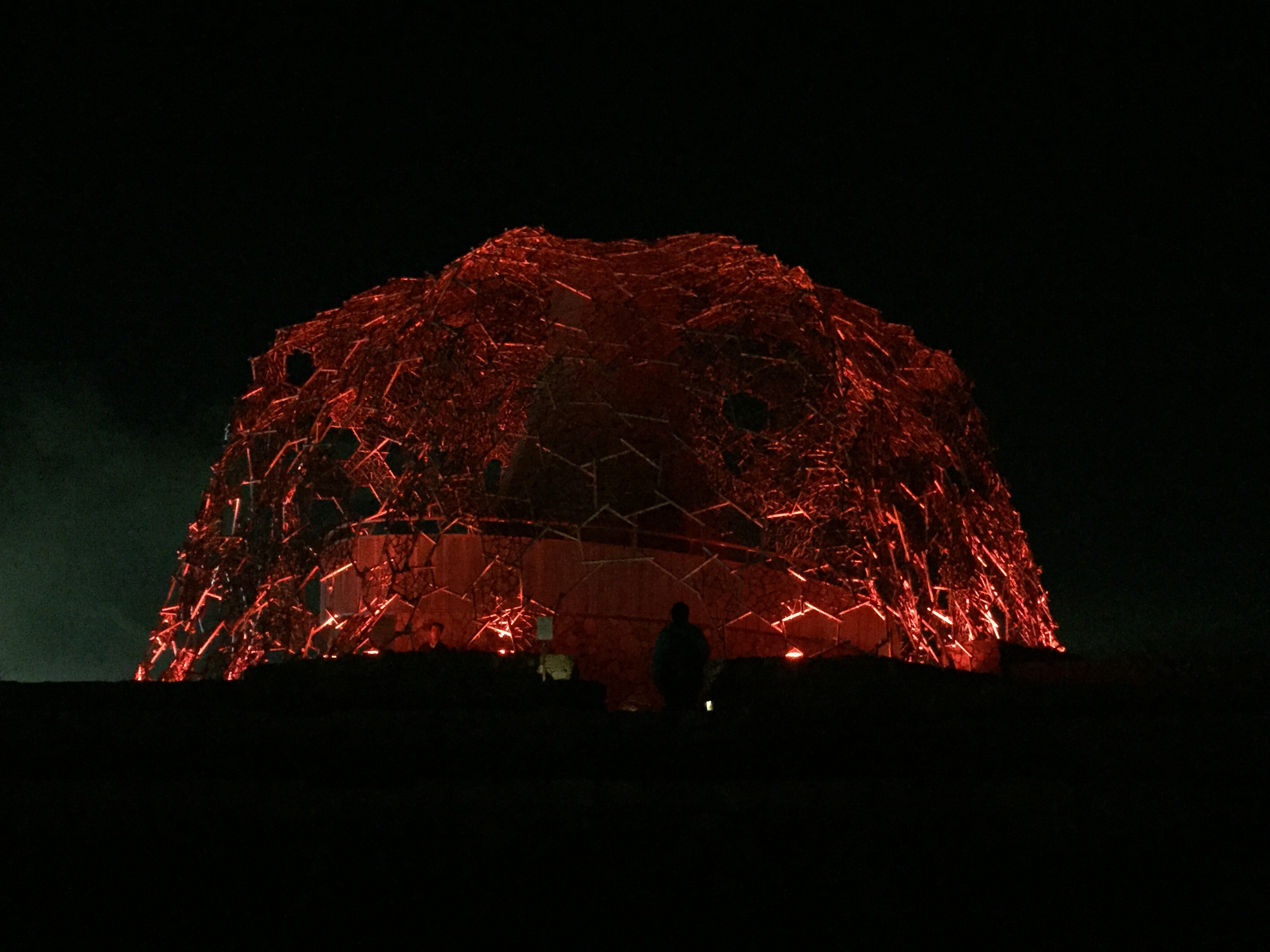 Period: Tuesday, September 1 to Monday, November 30
* Held only from Tuesday, November 24th to Saturday and Sunday
Time: 17:00~21:00 (20:30 acceptance end)
* The time has changed. Please note.
When the sunset is very close to the edge of the mountain, it is possible to see several birds trying to get back to bed, rushing to fly, geese flying in formation, and so on.
<Rokko-Shidare Observatory>
Business hours: 10:00~21:00 (reception end 20:30)
Admission: Adults 310 yen Children (4 years old to elementary school students) 210 yen
*You can see it only for the admission fee.
*Subject to change depending on the weather.
* Repeat the production for about 7 minutes.