If you want to enjoy Greenia a lot during the 2021 season, the Season Pass is recommended!
You can purchase a Season Pass that you can enjoy as many times as you like at the Greenia venue.
Those who visit 3 times or more can enjoy it at a great price!
Adults: 8,400 yen
Student: 7,050 yen
Elementary school students: 5,700 yen
Preschooler: 4,350 yen
* After purchasing the GREENIA ticket, you can purchase the Season Pass with the difference.
[Difference] Adults: 5,400 yen / Students: 4,550 yen / Elementary school students: 3,700 yen / Preschoolers: 2,850 yen
As a general rule, payment for the difference in the Season Pass is only available in cash. If you would like to use a credit card, please contact the staff.
April 3rd (Sat) -October 31st (Sun), 2021
[2021 Season] April 3, 2021 (Sat) -November 23 (Tuesday / holiday)
* Not available on Greenia holidays. Closed days: Thursdays (open on public holidays and summer vacation)
Sold at the ticket vending machine near the Mecha Forest Zip Slide reception
* We will take a photo to be attached to the season pass at the time of purchase.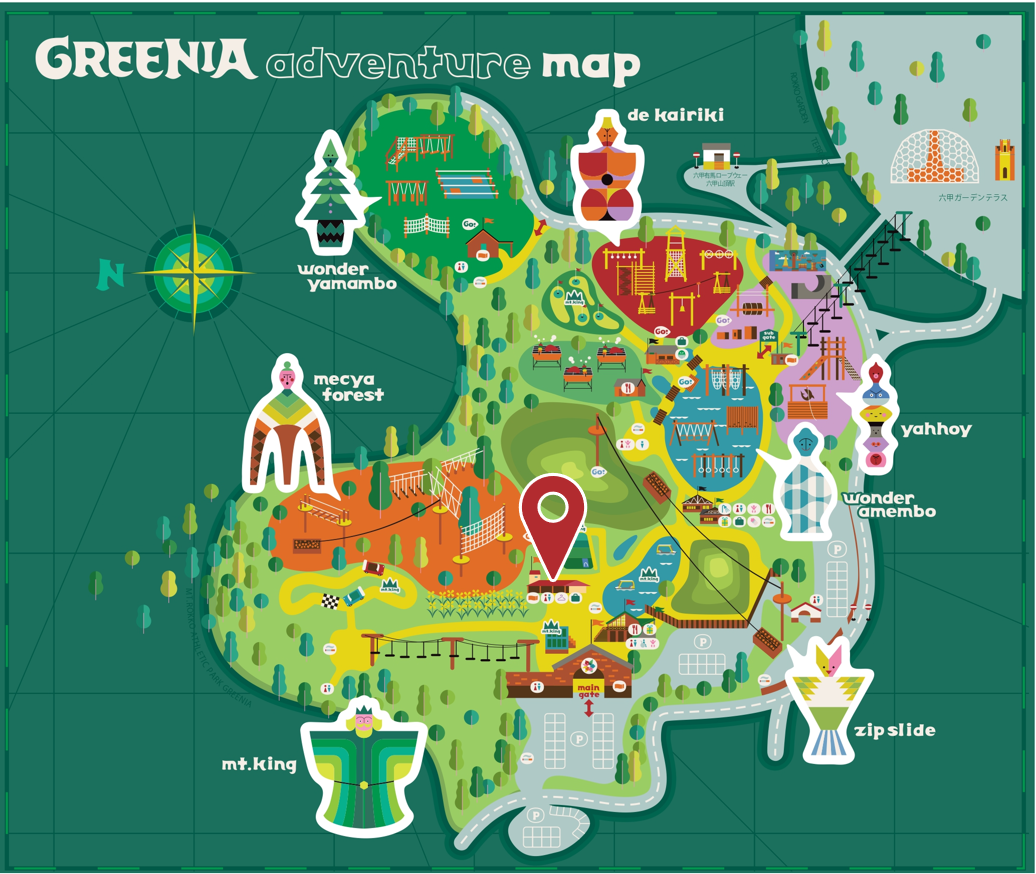 *Precautions*
・ No refunds will be given for any reason after purchase.
・ The expiration date for this season is November 23, 2021 (Tuesday / holiday).
* Business may be suspended or some changes may be made due to conditions, events, and measures against the new coronavirus infection certificate.
・ Please be sure to show it to the staff each time you enter.
・ Please be sure to bring your season pass on the day of use. If you forget it (not carry it), you cannot use it.
・ If lost, it cannot be reissued (refunded). Please be careful not to lose it.
・ Parking lot, restaurant, barbecue area, forest adventure, long zip slide fee, etc. are not included. Please prepare separately.
・ Only the person who has signed and attached the photo can use it.
・ If unauthorized use is discovered, the season pass will be confiscated and admission will be refused.
・ The use of this facility is subject to the "Rokkosan Athletic Park GREENIA Terms of Use", "Special Cableway Passenger Business Rules" and other rules established by this facility.