Due to changes in the state of emergency in Hyogo Prefecture, Rokkosan Athletic Coupons will be available again from May 12th. Please check this page for additional infectious disease control requests. ]
We have decided to release "Rokkosan Athletic Coupon" which is very advantageous for those who access Rokkosan by Hanshin train and Hankyu train!
In addition to the ticket for each train + Kobe City Bus + Rokko Cable Car + Rokko Sanjo Bus Sanjo Bus, there is also a ticket for admission to Greenia.
Please use the "Rokkosan Athletic Coupon" to access Mt. Rokko, a mountain in Kobe that you can visit by public transportation.
The sale is scheduled for Saturday, April 3rd.
Please see [PDF] Rokkosan Athletic Coupon Release for details such as price and sales location.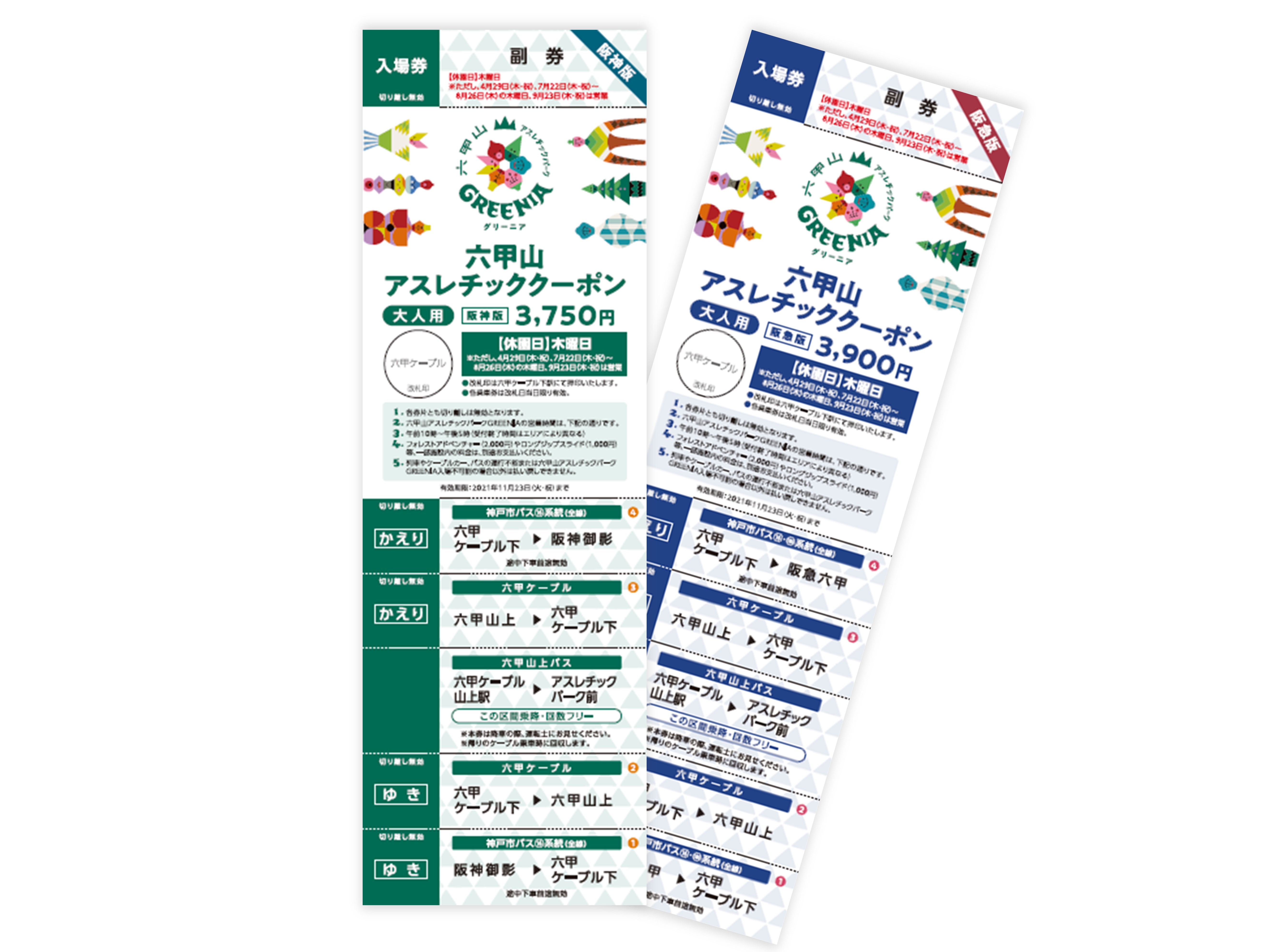 further!
To commemorate the decision to release the Rokkosan Athletics Coupon, the first 500 people who purchase this coupon and come to the exchange place in the Greenia venue will receive a GREENIA x Fischer's can badge (not for sale).
The design is a collaboration with the popular video creator Fischer's, and it is a limited color that can only be obtained by those who purchase this coupon.
Please get it to commemorate your visit. * It will end as soon as there are no more prizes.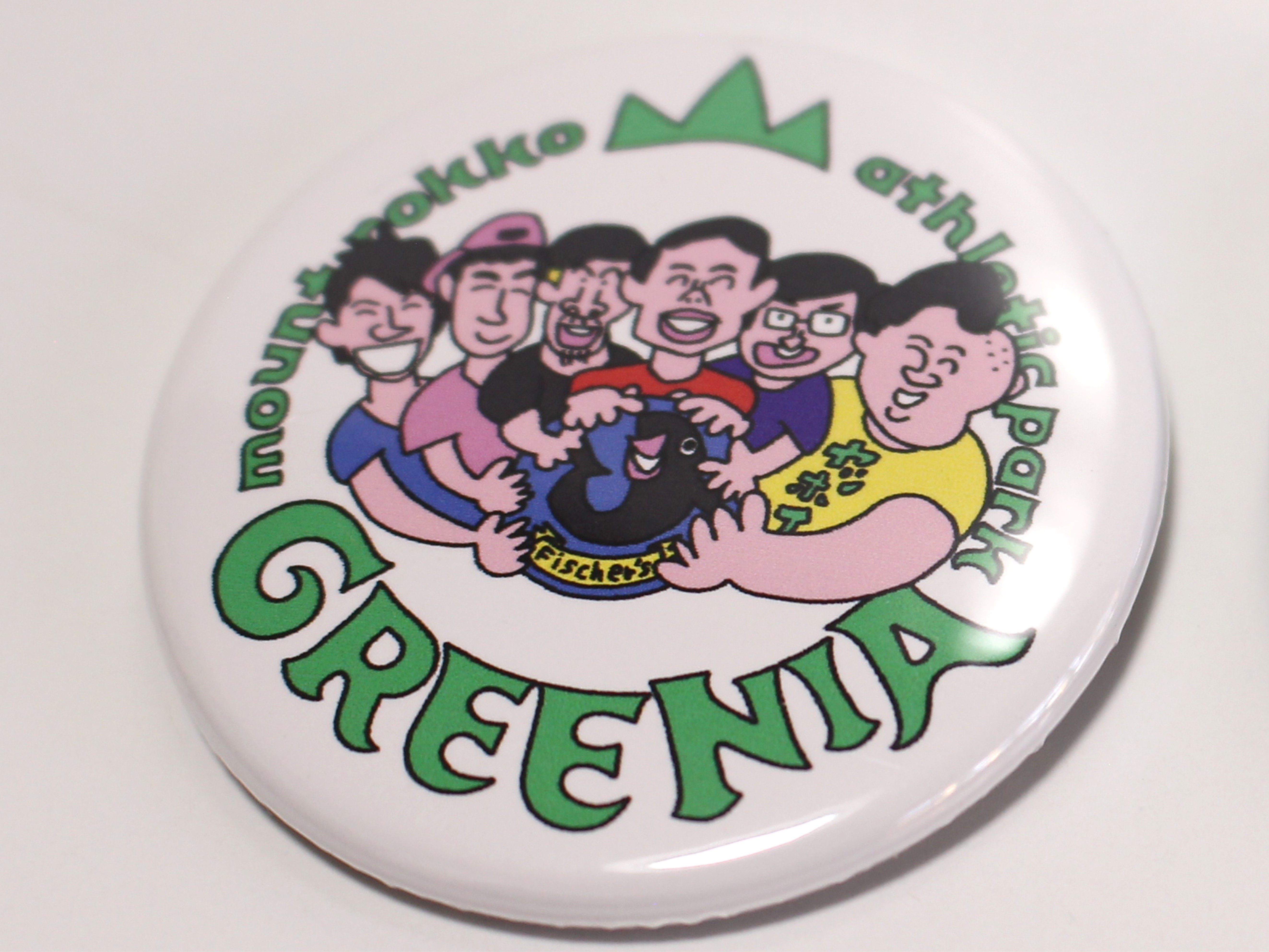 Redemption periodStart from Saturday, April 3, 2021. From 10:00 to 17:00.
(Limited to the first 500 people. Please note that it will end as soon as it runs out.)
(Athletic coupons cannot be used on Greenia holidays and cannot be redeemed.)
(Closed: Thursday. Open from 4/29 (Thursday / holiday), 7/22 (Thursday / holiday) to 8/26 (Thursday), 9/23 (Thursday / holiday).)
Exchange placeThe entrance to the Miniature Golf dekairiki yahui in the Greenia field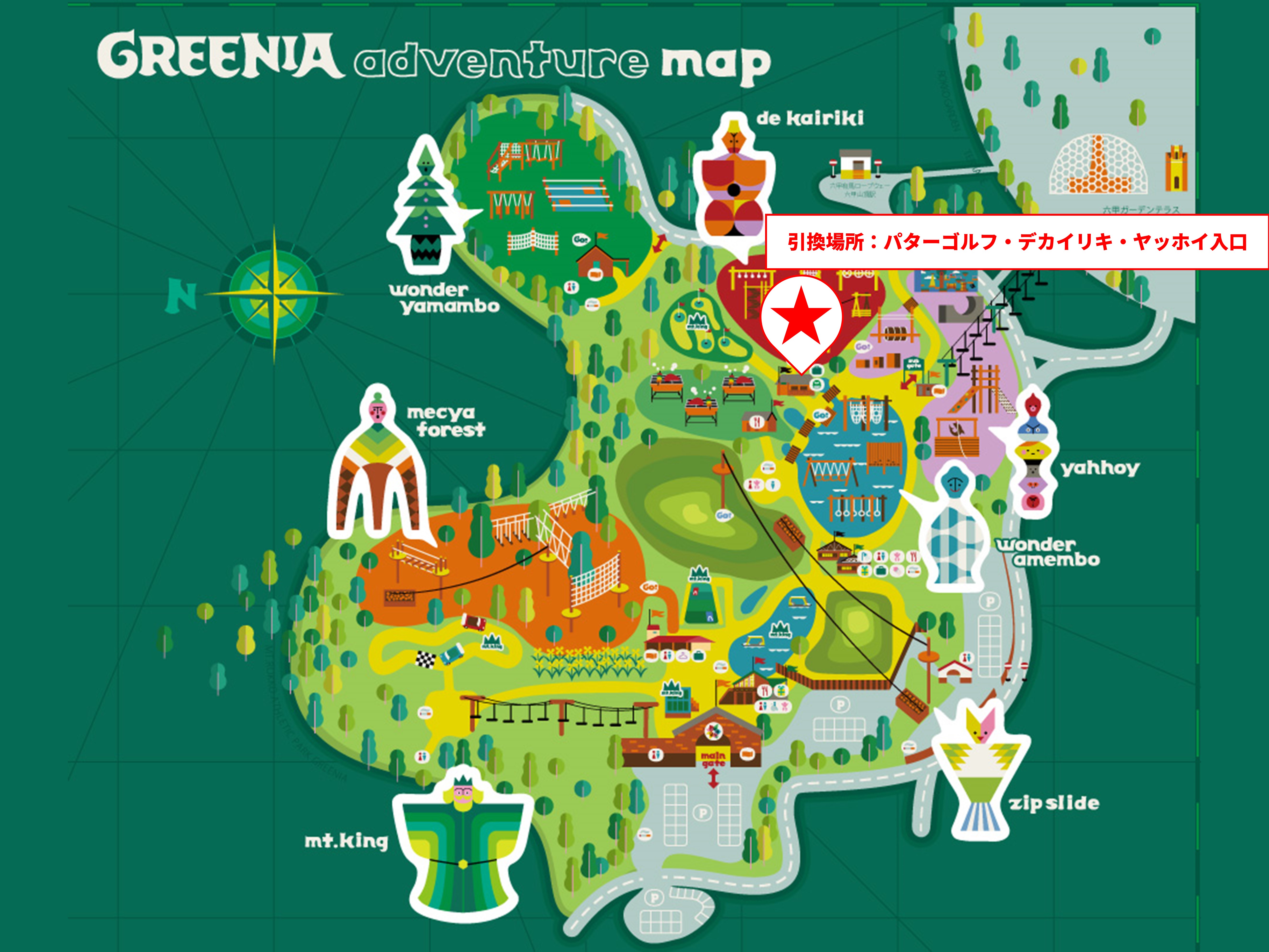 Redemption methodAfter entering, please bring the coupon to the exchange place and present it to the staff. After confirmation, we will stamp the redeemed stamp and give you a prize.
(Please note that if you do not have the coupon, such as when you leave it with your luggage or lost the coupon, you cannot redeem it.)
Prize contentGREENIA x Fischer's can badge (not for sale)
NotesOnly the first 500 customers who enter with the Rokkosan Athletic Coupon will receive a gift. The number of prizes is limited. The gift will end as soon as the capacity is reached.
In addition, there are also can badges of different colors and patterns for sale. Please see this page for details.